What we've been up to lately!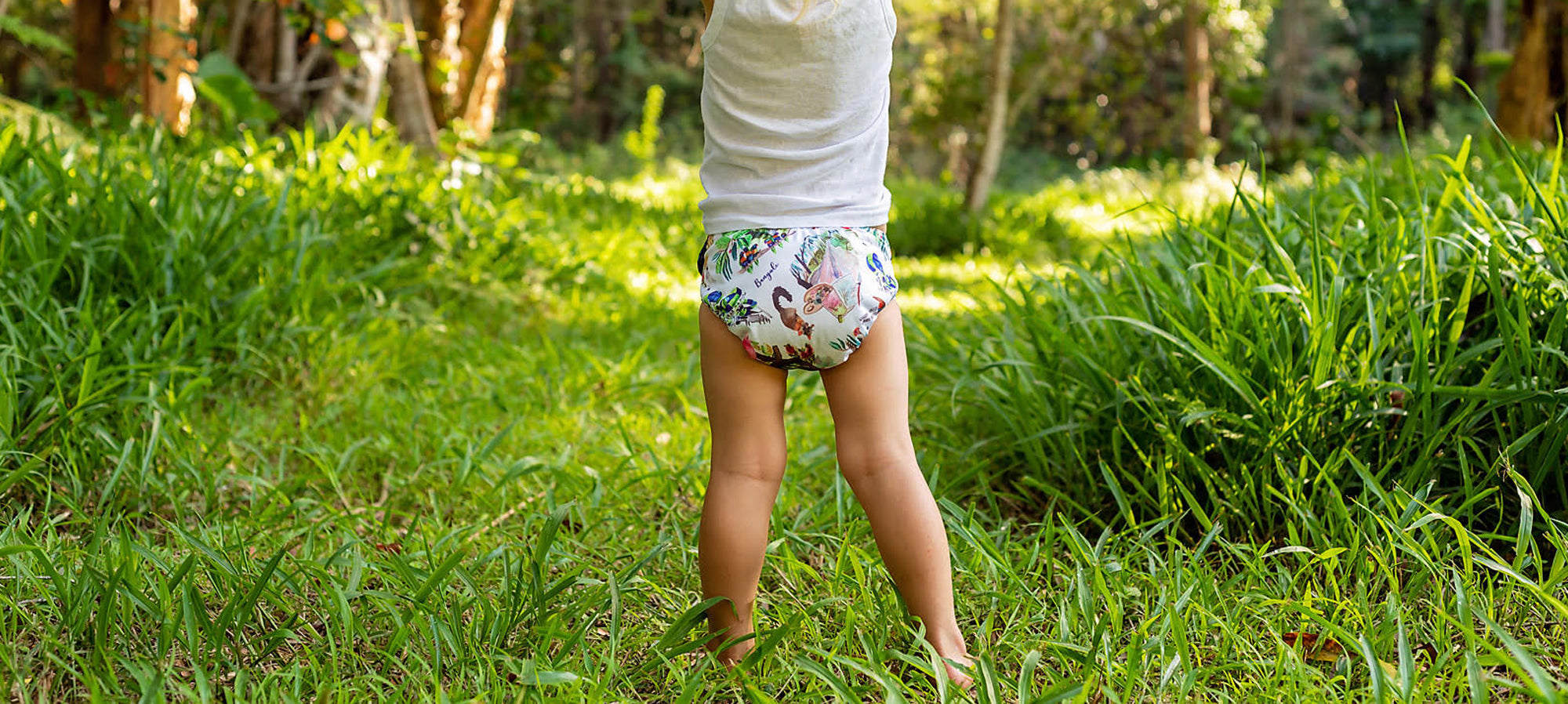 It's not often that we toot our own horn, but down at Designer Bums HQ we have been talking about what it means to be awarded and recognised as leaders for our reusable cloth nappies and eco-parenting products. Each and every one of our exclusive products has been through a rigorous design process involving multiple samples, testing, redesign when necessary, and more. So when we get the opportunity to receive recognition from the families who use and love the products that we have spent time crafting, it makes us feel good. 
How do awards for modern cloth nappies and baby products work? Awards come in many shapes and sizes - and we don't just mean literally. We are proud to have received recognition from organisations which base their awards on voting from the people who actually use the products. There is nothing better than customer feedback recognising your product is the best they have used and that it performs just like you intended. The flip side of this are awards which are based on feedback from people who have never used your products before. And this year we are proud to have been recognised with both types of awards.
 
MyChild Magazine Excellence Awards
MyChild Magazine Excellence Awards recognise leaders in known and trusted baby, child, and parenting products. Designer Bums have a track record of featuring in these awards and are proud to be a leader in more categories than ever in 2021 with 12 awards. Click below to have a browse of the products that featured in this year's 2021 MyChild awards. 
GOLD: Favourite Baby Fashion Label, Favourite Nappy Bag Product (Regular Wet Bag), Favourite Child Travel Product (Travel Wet Bag Pod), Favourite Swimwear Product (Reusable Swim Nappy)
SILVER: Favourite Online Store, Favourite Baby Feeding Accessory Product (Art Pop Smock), Favourite Nursery Product (Change Pad Cover)
BRONZE: Favourite Reusable Nappy Product (Artpop AI2), Favourite Baby Swaddle Product (Luxury Swaddle), Favourite Baby Travel Product (Change Mat), Favourite Outdoor Product (Play Mat), Favourite Mum Product (Cloth Sanitary Pads)
Clean and Conscious Awards
Clean and Conscious Awards look for products which work in harmony with our bodies, environment, and society. One of the core values of Designer Bums is social responsibility and we believe that every reusable product sold has a direct impact on the number of single-use disposable items entering the environment as landfill and water waste. So it makes us extremely proud to feature in the awards in 2021.
In 2021 we were finalists in the Baby Accessories, Baby Sleep, Female Hygiene, and Household Living categories. 


Aus Mumpreneur 
In 2021 we were finalists in the AusMumpreneur of the Year, Business Excellence, Sustainability, and the Women Will Change the World award categories. The AusMumpreneur awards recognise achievements of Australian Mums in small business and we are proud to have been awarded GOLD in the Business Excellence and Sustainability categories in this years 2021 awards.
Designer Bums is an award-winning eco-parenting business that started its journey over a decade ago with a boutique cloth nappy range. Over time it has expanded our reach to meet the growing needs of environmentally conscious parents across the world, becoming one of the most popular and well-regarded brands on the market. But at our heart we remain a Melbourne based business run by a Mum surrounded by a team of Mums that make the day to day happen all around their families.
Thank you to all of our loyal customers who continue to support us to grow our business whilst being kind to the environment at the same time. 
-
So what else have we been up to? 
-
Training Underpants 
Our new Training Underpants launched recently after an extensive process of product development. We wanted to make sure that the Training Pants are comfortable for your little one to wear and give you all of the quality that you know and love in your other Designer Bums products. They feature our exclusive hand illustrated designs to give your little one independence in choosing their favourite patterns to wear to get them involved and engaged in this new toilet training journey. 
Using reusable Training Underpants can provide your little one with valuable feedback on wetness to support them in their transition. Wetness feedback has been shown to speed up the toilet training transition. A pull up style is recommended because it mimics wearing underpants and gives them the chance to model their behaviour on what they have already seen occurring. 
If you want to know more about toilet training and haven't had the chance to check out our recent blog which talks you through some common toilet training questions - you can access it here.
The Banyule Nappy: A waste reduction initiative!! 
In an Australian first, Banyule Council and Designer Bums have teamed up on an exciting waste reduction initiative, designed especially for parents in the local Banyule community after identifying a large amount of local waste is attributed to disposable nappies. 
Banyule Council is recognised for its innovation, commitment to the local community, and the conservation of Banyule's stunning green belt. This makes their collaboration with Banyule's very own local business, Designer Bums, the perfect choice. 
We have created an exclusively designed nappy print for Banyule Council with our Lead Artist Melissa Charpentier, who has hand-illustrated a custom piece of art for the design. The nappy features some of our favourite Banyule landmarks, with everything from the iconic Library and Cultural Hub, Ivanhoe Clock Tower, The Warringal Park Wishing Tree and WaterMarc, with a nod to Banyule´s very own rich artistic community roots. A thoughtful celebration of our local flora and fauna with our beautiful bird life and the native Banyule Welcome Swallow that appears in the Council's logo. 
We are so proud to live and work in such a beautiful area and help keep it green for future generations and this initiative aligns with who we are as a brand. 
The special-edition Banyule Designer Bums nappy is exclusively gifted to parents that attend the Banyule Cloth Nappy Workshops. If you are local to this area you can check out the workshops here.