OSFM Modern Cloth Nappies
Where style meets sustainability! Our modern cloth nappies are an All-In-Two style with three rise settings and are designed to fit most from newborn to toilet training. Multi-award winning and Australia's favourite modern cloth nappy brand as voted by parents. Each nappy comes with a smaller snap-in insert and a long anchor shaped insert, which is all you need to start your reusable cloth nappy journey.
We have a range of Nappy Value Packs available to suit all of your needs.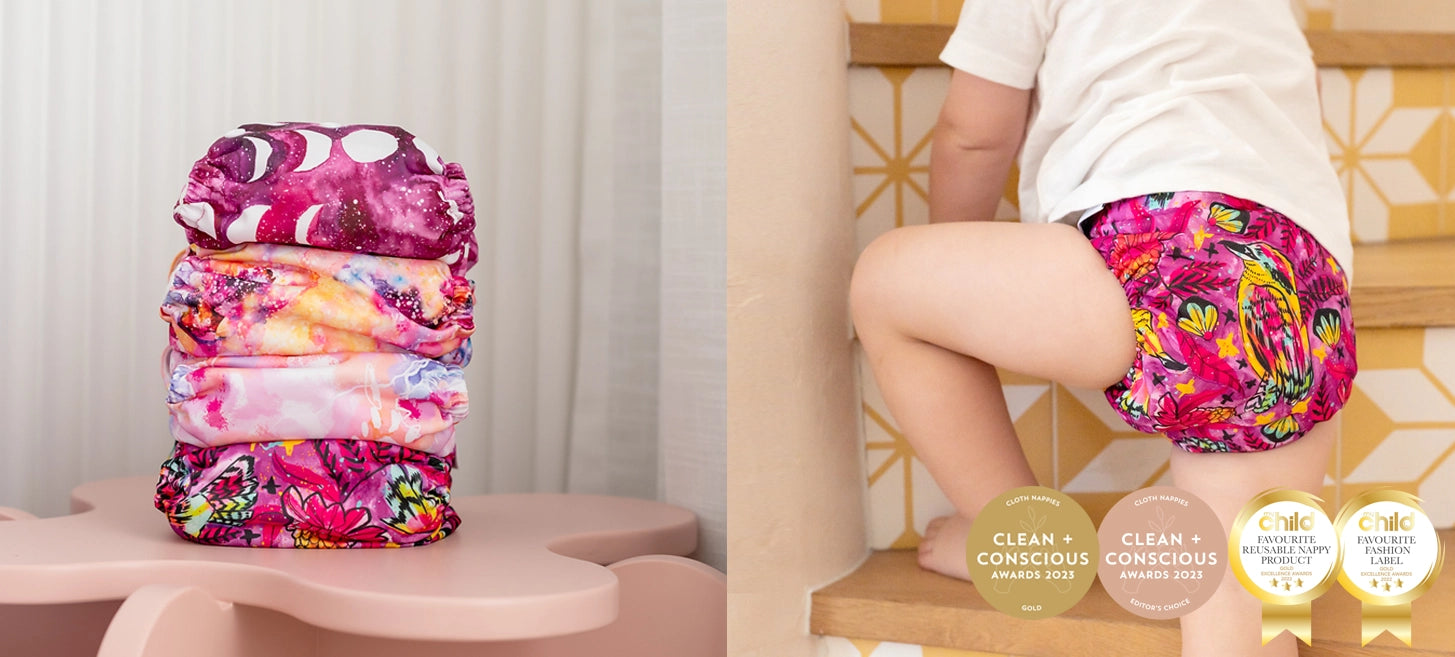 Value Packs
For full-time use we recommend selecting 24-36 Nappies, and for part-time use/adding to your collection we recommend the 6-18 pack options. Add your selected Nappies to cart and the discount will be auto-applied at checkout.
*Cannot be used in conjunction with any other discounts or during SALE periods.
6 Nappy Pack = $212 | 12 Nappy Pack = $399 | 18 Nappy Pack = $569 | 24 Nappy Pack = $719 | 36 Nappy Pack = $999
For more information on washing, fitting, and other questions please check out our FAQ section as well as our blog A Beginners Guide to Reusable Cloth Nappies
With nearly two billion disposable nappies going into landfill every year, Designer Bum's reusable cloth nappies offer a great alternative that not only looks beautiful on your little ones, but are designed to last the distance with your growing family, while saving money and the environment. Enjoy our premium range of unique and limited-edition and exclusive modern cloth nappies featuring our signature designer prints that have been lovingly created by our team of talented designers and artists.