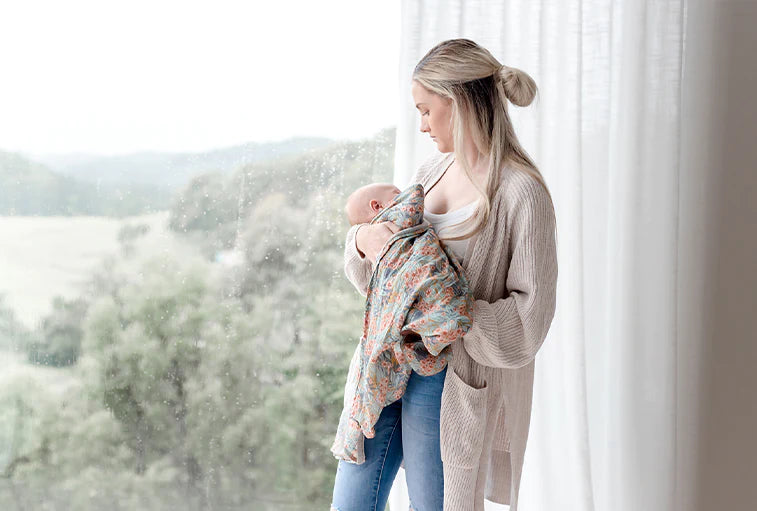 Each choice is an opportunity
It is important to remember that sustainability is not all or nothing. When you choose to use a reusable product, you prevent one disposable item from entering the environment each time you use it.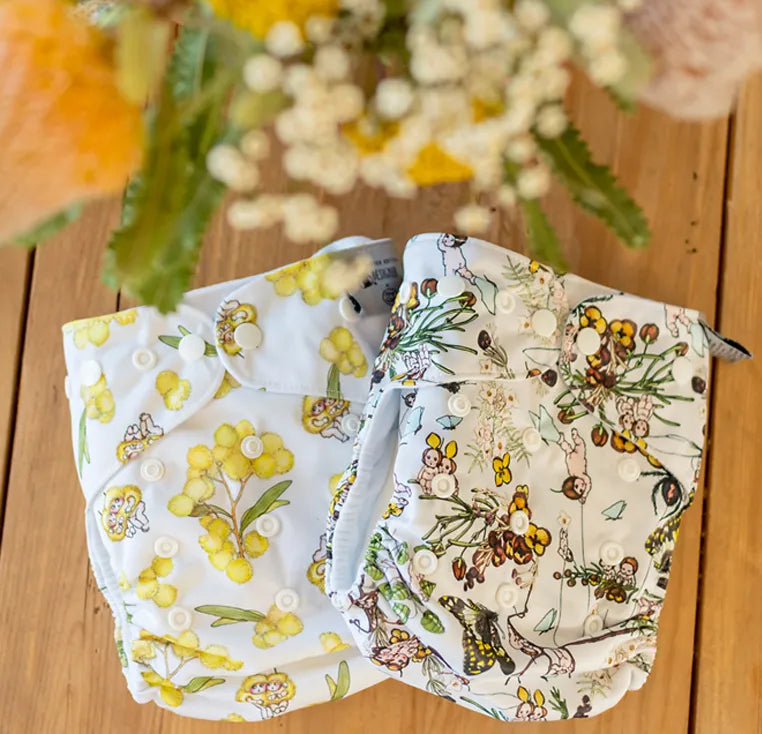 You can make a difference with your choices
Approximately 3.75 million disposable nappies are used each day throughout Australia and New Zealand. Each individual child on average will use between 6,500 and 9,500 nappies by the time they are toilet trained.
Using Cloth Nappies part time will prevent 3,000 - 4,500 disposable nappies from entering landfill
Using Cloth Nappies full time will prevent 6,500 - 9,500  disposable nappies from entering landfill
Using Cloth Wipes will reduce plastics from disposable wipes from entering landfill and waterways
Using Reusable items such as Nursing Pads or Cloth Sanitary Pads will reduce the numbers of disposable sanitary items from entering landfills.
Waste Reduction
How is Designer Bums driving Sustainability?
Our goal is to leave the smallest environmental footprint possible and encourage others to do the same. We have been promoting  the use of Reusable Nappies for over a decade and in that time have saved over 21 million nappies from going to landfill and strived to make the use of Reusable Nappies mainstream.
As part of our mission to reduce waste we manage and promote our own Buy Swap and Sell Page for our community. We regularly encourage our members to list items they are seeking through our monthly 'want to buy' posts. This  means that items excess to needs can find new life. We encourage up-cycling of products through our blog posts and community interaction and design our products with future uses in mind.
In instances where we have product faults that prevent the sale of items which are otherwise still functional we partner with organizations such as Thread Together to give items a new life. Thread Together provides clothing to people and communities in need and diverts items from ending up in landfills.
We continue to partner with local Councils and Community organisations to ensure that parents are supported to move to reusable products. One of our favourite initiatives to date was the Banyule Nappy Initiative which is an ongoing partnership with Banyule Council.
Banyule Council Initative
Banyule Council and Designer Bums teamed up on an exciting waste reduction initiative, designed especially for parents in the local community after identifying a large amount of local waste attributed to disposable nappies. Designer Bums created an exclusively designed nappy print for Banyule Council with their 'go-to artist', Melissa Charpentier who hand-illustrated a custom piece of art for the design. The Nappy features favourite Banyule landmarks, with everything from the iconic Library and Cultural Hub, Ivanhoe Clock Tower, The Warringal Park Wishing Tree and WaterMarc, with a nod to Banyule´s very own rich artistic community roots. A thoughtful celebration of  local flora and fauna with beautiful bird life and the native Banyule Welcome Swallow that appears in Council's logo.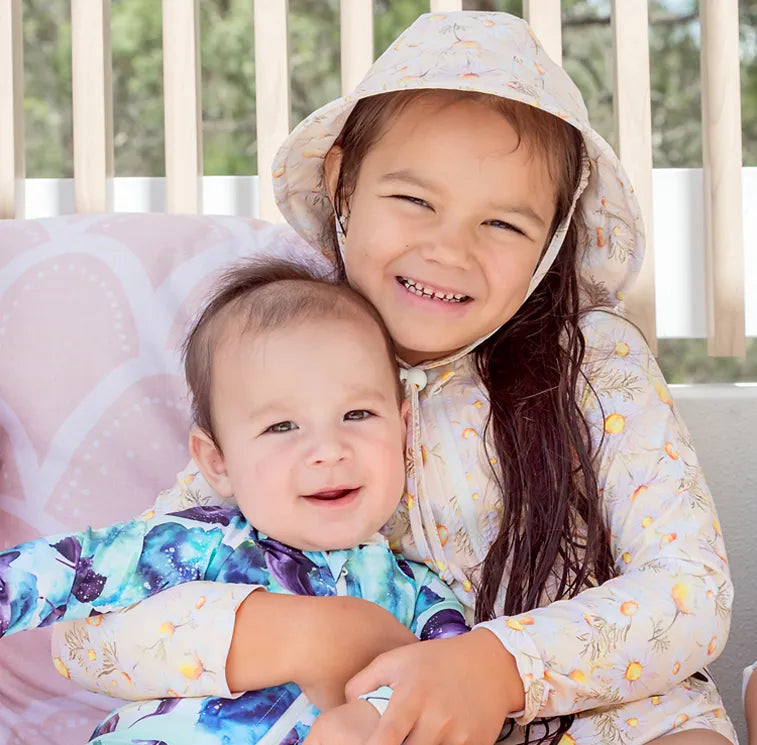 Materials
Natural fibers and recycled materials are used wherever possible in the manufacture of our products. We continue to explore the transition to recycled materials for both existing and new products as part of ongoing product review and development. Our aim is to increase our use of sustainable materials in the future through the transition to recycled fabrics. 
We source and use the highest quality OEKO-TEX and GOTS certified materials available that are eco-focussed, natural and organic where possible and free of toxins. The Global Organic Textile Standard (GOTS) is the worldwide leading textile processing standard for organic fibres, including ecological and social criteria, backed up by independent certification of the entire textile supply chain. OEKO-TEX® standards enable everyone to make responsible decisions and protect natural resources. 
When we introduced our newest range of Swimwear in 2022 it was important that we explored the use of sustainable fabrics. All of our Swimwear is made from certified recycled Repreve, the world's leading brand of recycled performance fiber. Repreve is made from recycled plastic bottles which may otherwise pollute waterways or end up in landfill.
Packaging
Designer Bums strives to be kind to our earth and for this reason we have spent the last three years experimenting with multiple brands of environmentally friendly packaging. Over this time we have experienced a number of issues in our search for a solution that is more environmentally friendly. Designer Bums currently use a combination of sustainable cardboard and recycled plastic when sending out items. 
We often get asked why we do not use the increasingly popular compostable mailers. Unfortunately these mailers often increase waste due to damaged packages in the postal system. Additionally, unless they are composted under specific conditions they can also degrade soil, or fail to break down. In our search for a more environmentally friendly option we have investigated a number of different packaging types and have yet to find an ideal solution. Our search has highlighted the large amount of greenwashing that occurs around the marketing of eco-friendly packaging. We continue to research and trial different packaging products and hope that in the future we can offer something that is a genuinely compostable option.
Social and Corporate Responsibility
Accreditation & Certification
After over a decade of operation, we have a very stable network of trusted suppliers that lead the way in their respective fields when it comes to standards and safety. We work closely with a number of long-standing and trusted factory partners to custom-manufacture and supply our goods and want to make sure that we are supporting fair and safe working conditions and that we pursue sustainability through new product development and enhancements to existing products. We are a member of SEDEX which allows companies to manage and improve  supply chains. 
In addition to supporting causes, as part of our social and corporate responsibility we independently audit our factories. Our audits ensure that our workers are protected from unsafe conditions, overwork, discrimination, low pay and forced labour. These audits help us to maintain standards of labour, health and safety, environmental performance, and ethics within our operations.
Causes We Support
We love giving back to our community and make a number of one off donations as well as nurturing ongoing relationships that allow us to help when needed. Here are just some of our recent giving back initiatives.
We partner with hospitals such as Epworth Freemasons to assist Reusable Nappy Uptake through the donation of Reusable Nappies. Through our partnership with Epworth Freemasons every new baby born in their hospitals receives a cloth nappy to help parents start out on their green journey. Our partnership came about when our Director, Carla's daughter was cared for in the Special Care Nursery and Carla was moved to provide ongoing support. To date we have donated over $100, 000 in product to the Hospital and Special Care Nursery.
In 2022 we donated $5,000 worth of Reusable Sanitary products to Share the Dignity. Although many people may not have access to cleaning facilities, there are many  others whose personal situations may prevent them from being able to afford to follow their eco values. Our donation will help those in stable housing to access a more sustainable option which otherwise may be denied to them due to cost. 
We regularly support charities with donations of product or cash and at times have created nappies specific to causes such as 'Hearts on Fire' to raise money for the bushfires in 2020. Novel Nappies such as "Beautiful Breasts" and "Peace on Earth" as well as many others over the years provide us with the opportunity  to support causes with donations of a portion of the proceeds sold. In 2022 we made donations to The National Breast Cancer Foundation and The Salvation Army Christmas Appeal. 
Our partnerships with different causes also allow us to donate items when there is a need for them. Items such as Play Mats allow for injured animals to be rehabilitated in comfort and can be modified into animal pouches if needed. We have partnered with local organisations in our community including Vets and Vet Hospitals and work with wildlife rescue organsations like ARC (Animal Rescue Cooperative) to donate items that are needed.
We are always looking for new causes to support so if you know of one please don't keep it to yourself. Send an email through to info@designerbums.com.au
We invite you to join us on our journey to a more sustainable future!