Hospital Bag Essentials for New Parents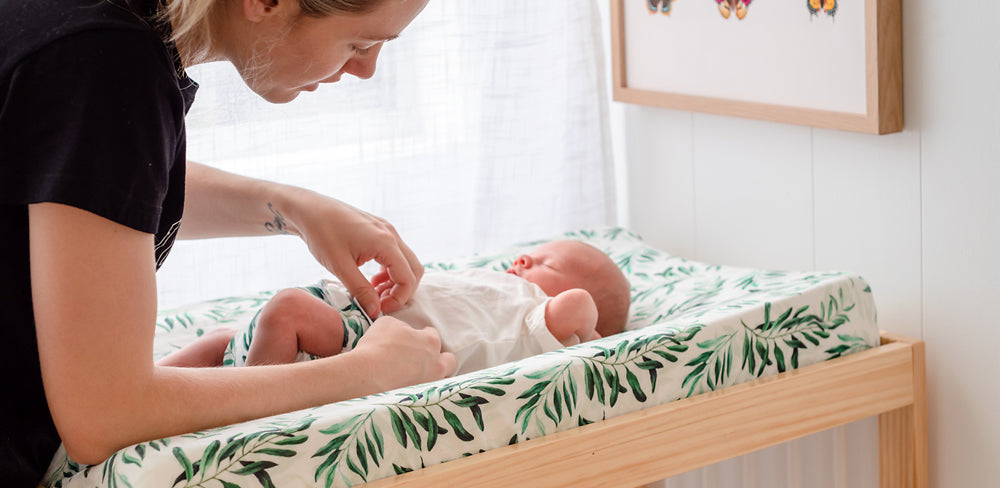 Knowing what to pack into your hospital bag can be hard if you are a first time parent. Everyone you ask will have a different take on what their own essential items were. What you need can depend on your hospital facilities and what they provide, where your hospital is located, who you have to support you, and a number of other factors. Some families may find it easy to have someone pop home to pick up any needed items, and others may not have this option. 
So where do you start? Here are some of the items that the team at DBHQ all agreed should be in your bag: 
Personal items
Comfortable clothing for both you and bubs is the number 1 essential. You may not be very mobile after having your little one and so clothing that is easy to get into as well as clothing that is easy to put onto your little one will help.  You may choose to wear pjs or go straight to clothes - that's a personal choice. Pack enough clothing for your hospital stay for both day and night. 
Sanitary pads are another essential for the early days. No matter how you  give birth some leakage of blood and fluids is expected and a pad will be needed. Choosing a reusable option can be more comfortable than a single use product, providing you with a gentle soft material in an area that may be sensitive. 
Nursing Pads can help to absorb any leaks and keep your breasts dry and hygienic. Nursing pads need to be changed before they are really wet to prevent microbial growth so you may need a few or you may need many depending on how much you leak. Some parents find they leak a lot in the early days until their milk stabilizes and they no longer require them, others find they leak for longer. Choosing a reusable organic option ensures that there are no harsh chemicals up against this sensitive area.
Items for Bubs
Newborn 'Littles' are our specially designed reusable cloth nappies suitable from 1.5 up to 5kg. They are an ideal newborn and preemie nappy for smaller babies. Although our much loved OSFM nappies can be used from the early days with the newborn 'hack' the 'Littles' come with a few extra benefits. Pin the front down with the handy snap to provide space for the umbilical cord in those early days where rubbing can cause irritation. 
One thing many cloth parents will tell you is that they wished they had started cloth sooner. Choosing a set of Newborn Littles can help you get into cloth sooner. The smaller size makes them easier to fit onto little bodies and will give you the confidence to get started on your cloth journey.
Cloth wipes are an absolute parenting essential. Choosing a reusable option can be an easy way to make a sustainable choice and you have the benefit of never running out! Whether you want to do cloth nappies or disposables, choosing reusable wipes can reduce the chemicals against your little ones skin and saves money. Reusable Muslin Cloth Wipes from Designer Bums are made with soft and natural bamboo cotton muslin ensuring that there are no harsh chemicals being used against your little ones skin. You can use them on your baby's bottom as well as for wiping up dribble, as a washcloth for bath time, and many more uses! 
Wrapping our babies can help them to feel safe, settled, and content so we recommend being prepared by taking wraps and pouches to the hospital with you. Designer Bums Premium Organic Swaddles provide an ideal option for swaddling your little one. Soft and luxurious and made from breathable muslin, these keep your little one warm whilst allowing for airflow. Swaddling your little one can provide safety and security in their new and unfamiliar environment and can help them to sleep more comfortably. Learn more about swaddling with our article, Swaddling 101.
Our Luxury Organic Blankets are perfect to keep both you and your little one snuggly and warm. Designer Bums Baby Blankets are perfect to use from birth and can also be found in single and large sizes to suit the whole family. Nothing is better than wrapping yourself in your own super soft blanket for snuggles with your little one. 
Taking several Change Pad/Bassinet covers with you to the hospital can allow you to personalise your little ones environment from day 1. Although your little one won't be able to focus their eyes, they will be aware of the colours of their surroundings and providing consistency between the hospital environment and home can help them to settle in when you get back. Having a few packed into your hospital bag can ensure you are prepared for any poo or vomit explosions! 
These are just a few of the items that we recommend you pack in your bag for those early days before you make your way home. 
Here is a quick checklist of our Ultimate items to pack in your hospital bag 
Comfortable clothing and slippers

Sanitary Pads

Nursing Pads, comfortable bra, nipple cream

Swaddles and blankets

Reusable cloth wipes 

Nappies

Baby clothing 

Singlets

Zippy Suits

Socks

Mittens

Hats

Phone Charger

Water bottle

Snacks

Lip Balm

Toiletries