Zero Waste Halloween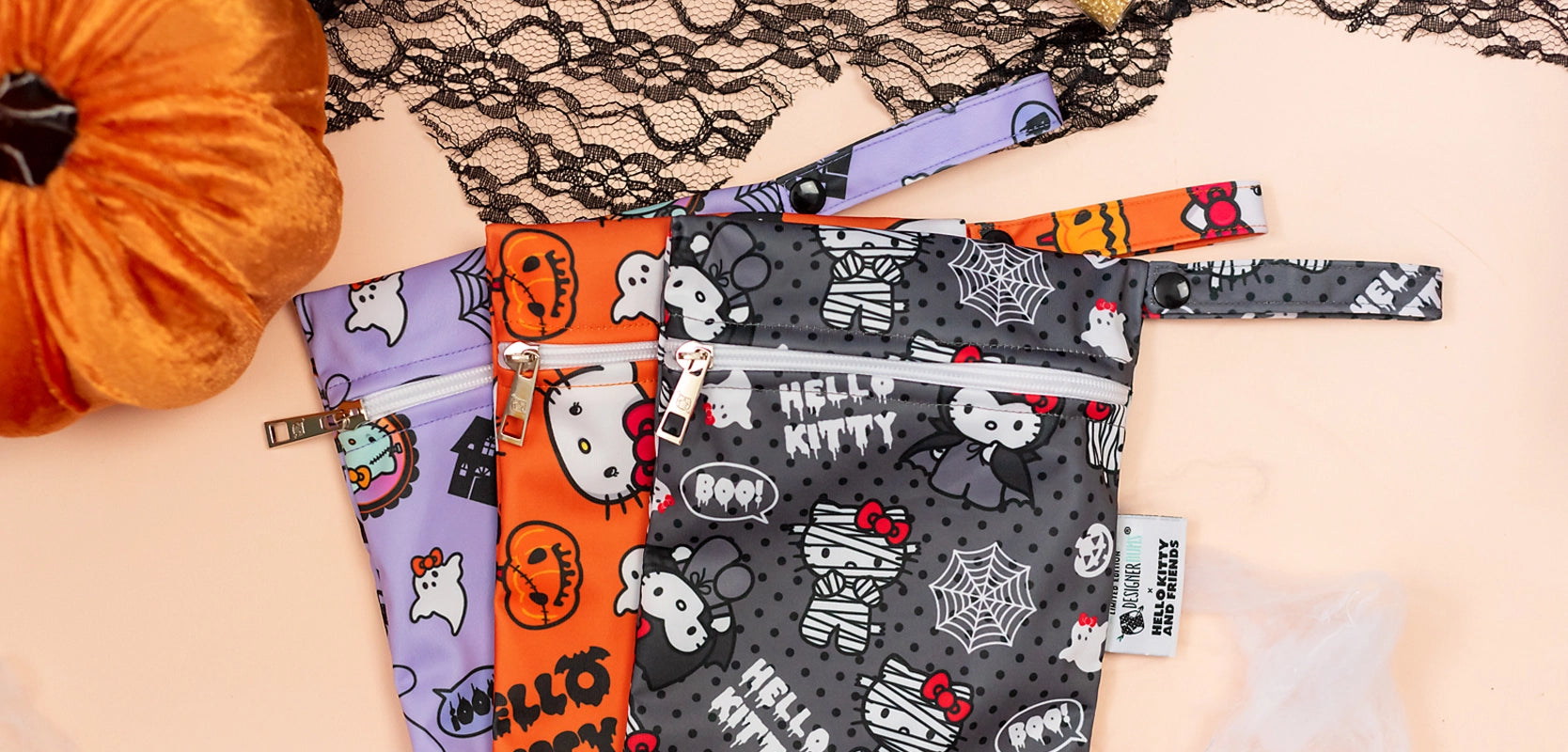 Halloween can't come soon enough for Designer Bums! We love the fun spooky vibes and colour-pallets associated with Halloween. Halloween can sometimes feel like it comes with a lot of waste and many of us can feel pressured to over commercialise at this time of year. The team at Designer Bums would love to show you how you can get into the spooky season with an eco focus! 
Halloween is often associated with sweets, plastic, consumerism, and waste but it doesn't have to be that way! Let us show you how you can have fun with a sustainable Halloween.
Costumes

Your initial urge might be to jump online or run out to the shops to organize your costumes. The key to waste free costumes is planning. Costumes which are up-cycled or handmade are a great way to make this part of Halloween more sustainable. Costume making can also be a great fun family activity which can help to build the excitement of Halloween. Holding a creepy craft session is just the thing to get you all in the spirit! 
Here are our top 3 tips for reducing costume waste:
Make your own costume from op-shop items or craft supplies

Hold a costume swap for your local community

If you are time poor then renting your costume is a great way to make it sustainable
Decorations

Making your own Halloween decorations can be easy and fun. Plus it's a great opportunity to reuse items which might otherwise end up in the rubbish! Get together the whole family and any friends who want to help and make a day of it!
Here are our top 5 tips for eco friendly decorations:
Cardboard boxes can be turned into gravestones. 

Red paint and little hands can be a fun way to decorate your windows. (Remember to use water-based paints!!)

Pumpkin carving can be fun but pumpkins are out of season in Australia at Halloween. Why not try carving fruit like watermelon instead. Eat the inside and carve the outside, then when Halloween is over you can add it to the compost. 

White sheets can be easily converted into ghosts

Avoid the use of plastics like balloons and items covered in glitter to minimize micro-plastics and waste. They may be quick to put up but they take years to break down once in landfill and things like balloons are one use only. 
Treats and Sweets

Halloween is usually associated with bags of chocolates and sweets and can seem like a dentists nightmare. Due to safety and hygiene if we are handing out edible items then they need to be wrapped. If you do want to give out sweets we recommend opting for sweets wrapped in paper rather than plastic. There are so many other options outside of sugary treats which can still bring joy and fun to your Halloween trick or treaters.
Here are our top 8 ideas for sugar free treats:
Gift reusables items like pencils and craft packs 

Healthy homemade treats (remember to attach labels with the ingredients)

Seed packets

Coins

Colouring Books

Mini play dough

Cookie Cutters

Popcorn
Candy Bag

Let's ditch the plastic pumpkins and opt for a multifunctional bag to carry our Halloween loot. Designer Bums Wet Bags and Totes make the perfect trick or treat accessory for children. The customisable straps allow you to configure your Wet Bag between a backpack, over the shoulder bag, or a carry bag. Our brand new Totes can be carried over the shoulder and are perfect for holding all of the essentials you need for trick or treating in the evening. Sweets, jumpers, water bottles…the lot! Wet Bags and Totes can be used all year round and our spooky prints will look great with your costume!
We hope that these tips help you to get into the spirit of sustainability this Halloween.