Do I need to Swaddle my baby?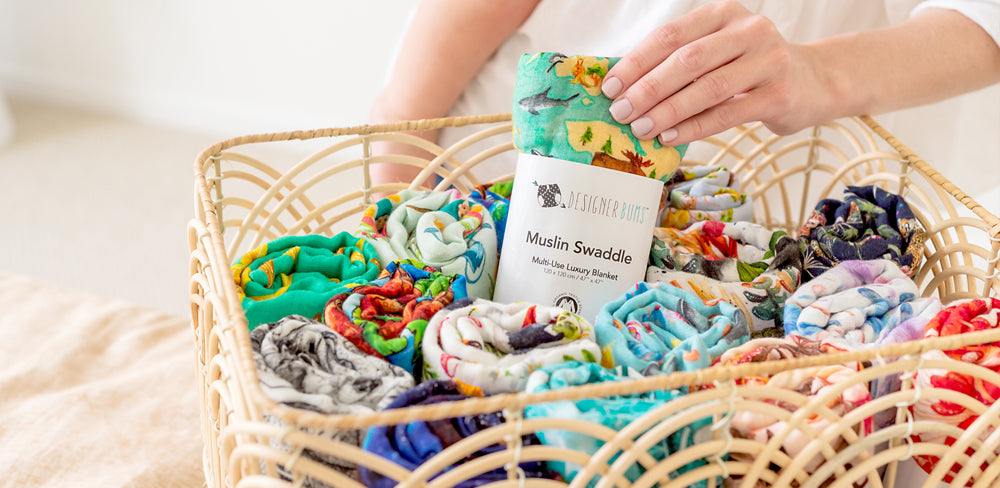 Is it good to swaddle my baby?
Absolutely. Swaddling your baby makes your baby feel safe and secure and makes them feel like they are back inside the womb. Swaddling your little one can help them sleep more comfortably. If you swaddle, you should always use a lightweight, breathable wrap. Make sure that the wrap is not too tight, and make sure that your baby's arms and legs are not restricted. Swaddling helps to reduce the startle reflex which can wake your baby up and cause them to become distressed. It also helps to keep your baby's arms and legs close to their body, which helps to regulate their temperature and keep them feeling warm and secure.
What should I look for when selecting a swaddle?
1. Soft and breathable materials
Your baby has soft and sensitive skin and your swaddle should be nice and gentle against this. Look for a soft and breathable swaddle made of natural fabric such as cotton muslin which is gentle on baby's skin and provides a comfortable and comforting environment for your little one. Breathable materials ensure that your little one isn't too hot or cold and can rest at an optimal temperature. For example, Designer Bums muslin swaddles are made from 100% cotton muslin and are gentle and lightweight, perfect for wrapping your baby in a cozy and comfortable environment.
2. Stretchy but not too stretchy
Look for a stretchy but firm swaddle that is snug enough to keep baby snug without being too tight. The fabric should be lightweight and breathable, as too much heat can lead to overheating and dehydration. Make sure the swaddle is wide enough to move with your baby, but not too loose so they can't escape. You want your swaddle to provide a nice firm wrap (where needed) so that your little one feels secure, whilst allowing them small movements for comfort and safe space around the hips for healthy hip development. An organic cotton muslin swaddle from Designer Bums lets your baby move freely at the feet while keeping them comfortable and secure. For example, a swaddle wrap should be like a cocoon, snug enough to help your baby feel secure, but not so tight that it hinders their movement or makes them uncomfortable.
3. Durable and versatile
Durable and luxurious materials allow for a versatile swaddle that can be upcycled and used as a blanket, nursing cover, or even a scarf for yourself as your baby grows. Furthermore, these fabrics are often hypoallergenic, which makes them safe for babies with sensitive skin and reduces the risk of any skin irritations. And they are usually machine washable, so you can easily keep them clean and use them for a long time.
Designer Bums Swaddles are designed to last, meaning that the swaddle can be used for many years and won't fade or wear out quickly. It's like investing in a high-quality piece of clothing, like a coat or a dress. The initial cost may be more than a cheap alternative, but it will last much longer and is sure to remain fashionable over the years, making it a worthwhile purchase.
You might also be interested in reading our blog on A guide to setting  up my nursery, what I wish someone had told me or Swaddling101