World Sleep Day 2022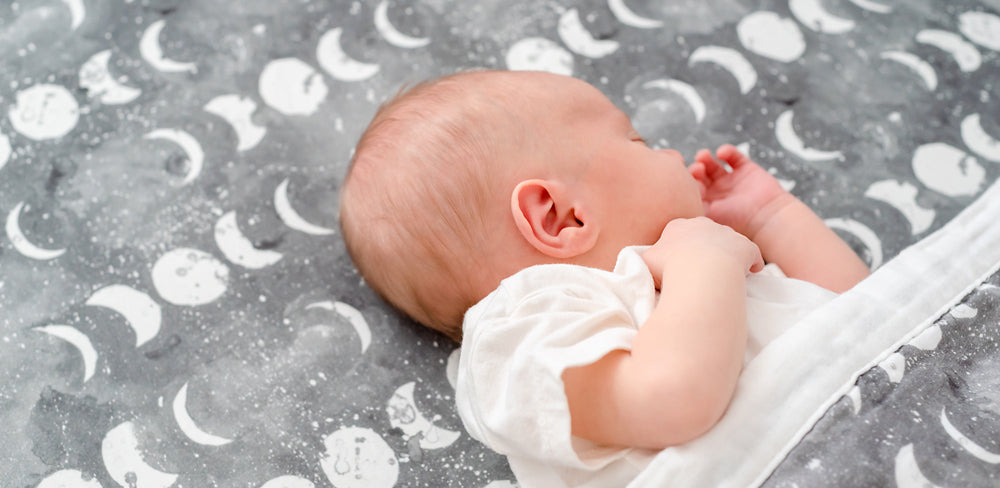 "Quality Sleep, Sound Mind, Happy World" and this really resonates with the team at DB HQ. No matter what your age, sleep is important for your mental health, mood, energy levels, and decision making. As parents ourselves we have a lot of experience with the challenges of getting our little ones to sleep and facilitating a full night of rest. 
Some sleep tips to help you on your way:
Set a day-night rhythm by establishing regular times for sleep and waking up.

Night time is sleep time - low light and noise at nighttime is conductive to restful sleep.

Establish a bedtime routine to set expectations.

Sleep begets sleep so establishing rest periods throughout the day can help with this.

Be consistent in following your routine to establish boundaries and expectations.

Make sure you have a comfortable sleep environment including comfortable bedding, temperature, and pleasing colours.
Designer Bums can help you to create a beautiful bedroom haven for your little one with uniquely designed prints on functional nursery sleep essentials.
Alongside nappies and feeding, sleep is one of the most discussed topics when it comes to babies and children. You may be asking yourself how you can help your baby or child to get the best night's sleep. We are not going to pretend that we have a magical fix-all solution, but no matter what your approach to sleep or where you are on your journey, you'll love the Designer Bums Sleep Range. Unique artist-designed prints, combined with organic and quality fibers, mean our nursery essentials will brighten up any space and create a warm, safe, and cozy sleeping environment. 
You might be wondering what it is that makes our nursery and bedding products so special? Here are just a few of the things that set our bedding apart from other brands and how they can help you to build your dream nursery.
Quality, organic fibers: kind to your family and the planet
The Designer Bums Sleep Range features a range of luxuriously soft and beautiful essentials which are made from certified organic, safe and natural fibers, made using eco-friendly and sustainable processes. In a world facing environmental challenges, organic fibers play an important part in lowering environmental impact, while prioritising human health. Our products not only care for your children, but also for the Earth you plan to leave them. Our GOTS certified organic cotton is grown according to the principles of organic agriculture which focuses on the health of ecosystems and sustainability. Grown without the use of any pesticides or genetically modified organisms, the beautiful fabrics that are featured in the Designer Bums Sleep Range are certified to be compliant with the Standard 100 by Oeko-Tex. This means they are free of toxins, and safe for your precious little one.
Unique and stylish pieces
The Designer Bums Sleep Range features Swaddles, Change Pad Covers/Bassinet Sheets, Cot Sheets, Single Bed Sheets, Pillow Cases, and Luxury Blankets which all have one thing in common: they come in a range of unique artist-designed stylish prints, which are sure to bring effortless style to any space. Whether you're after a pop of colour to stimulate your toddler's cognitive development, or soothing earthy tones to provide a peaceful backdrop, our heirloom pieces have something to suit and help you to personalise your space.  
Versatile range that caters to your growing family
One of the best things about the Designer Bums Sleep Range is the variety and versatility within our products. They are perfect to use within the nursery, bedroom and beyond and support you from hospital to home as your family grows. Our beautiful bedding comes in a range of sizes so that the whole family can enjoy it! 
Our sleep range can help you to create a safe environment for your growing family
Choosing bedding made from natural fibers promotes air circulation whilst helping to regulate temperature. You will find our sleep range helps to keep you cooler on those hot nights due to its breathability, but also provides wonderful layers for snuggling when warmth is needed. Natural fibers against the skin help to reduce irritation and are recommended for those who suffer from skin conditions such as eczema. 
This autumn snuggle up with beautiful layers and get the rest and relaxation that you need. 
Shop the sleep range here.