World Breastfeeding Week!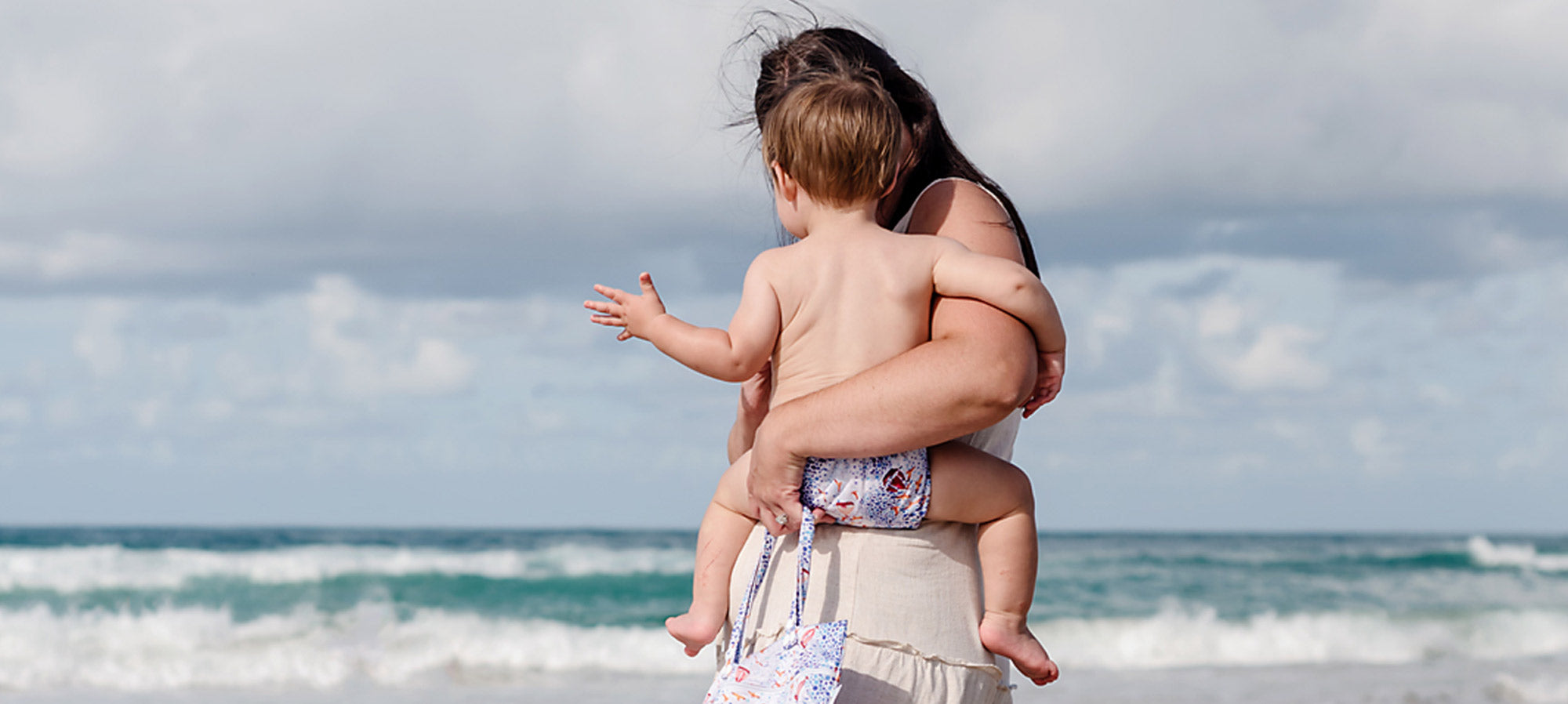 World Breastfeeding Week is upon us and we would like to take this opportunity to join in on this global celebration of breastfeeding efforts. The theme of this years' celebration is: Protect breastfeeding, a shared responsibility, which is aimed at reestablishing a breastfeeding culture and providing support to breastfeeding all around the world. We know that breastfeeding isn't easy, and a little support goes a long way. One of the ways that we at Designer Bums support new mothers is with our post-natal products.
It is easy as a new mother to get distracted with the purchasing of all your baby essentials, and forget about the essentials you might need for yourself. Breastfeeding mothers can enjoy some Designer Bums style for themselves with the Designer Bums Nursing Pads.
Designer Bums Nursing Pads are made with 2 layers of highly absorbent natural fibres, consisting of premium bamboo fleece and topped with a layer of milk-proof PUL, featuring our signature designer prints. Natural, soft bamboo is the perfect fabric for tender skin and nipple care during breastfeeding. Reusable breast pads are designed to catch any leakage and keep your breast and clothing nice and dry.
Not only are our lovely reusable cloth nursing pads chemical free and so much kinder to the skin than disposables, they also prevent single-use disposable nursing pads from entering the environment as landfill. According to The Australian Bureau of Statistics, the average Australian creates just over 540kgs of waste each year and over 60% of this is sent to landfill. Once in landfill disposable products can take hundreds of years to degrade. Choosing a reusable option can directly reduce the amount of waste that you contribute to landfill. 
The most wonderful thing about our Nursing Pads is that once your little one has weaned and you are no longer breastfeeding you are able to extend their lifecycle with some alternative uses. They make excellent make-up wipes, mini ice packs or can be used for wiping grubby little  mouths or hands. Here are some of our top ideas for upcycling your reusable breast pads:
Makeup remover pads

Use as a coaster

Use it as washcloth

Nail polish remover pads

Great for cleaning mirrors

As a cold compress
If you haven't got a pair or more of Designer Bums Reusable Nursing Pads in your stash now is the perfect time to stock up or try out a reusable option for the first time!
Check out our 4 pair trial packs for only $24.95 or purchase a single pair for $8.95.