Do you need to use a Newborn Nappy?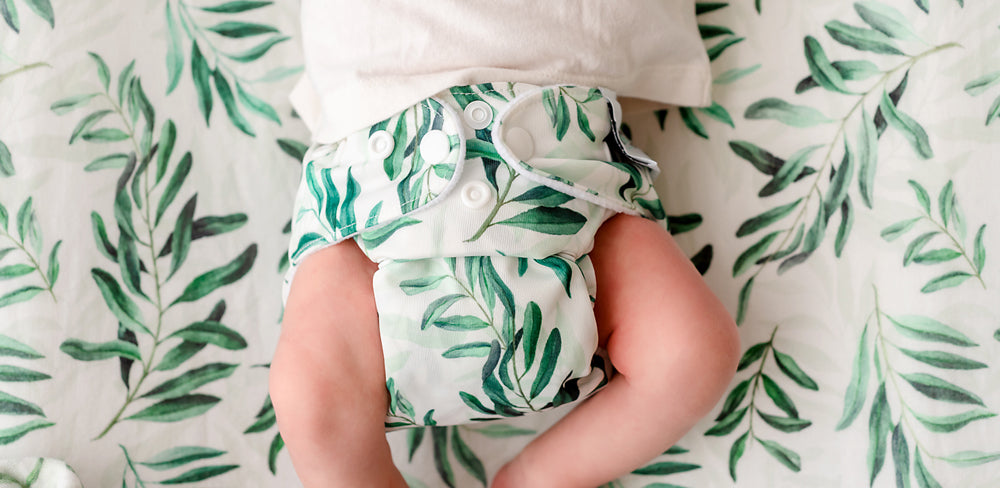 Let me tell you about DB 'Little'
In December 2020, I left the hospital empty-handed after 8 months of pregnancy. My little, tiny 1.8kg girl needed to stay behind in the Special Care Nursery after a growth restriction and emergency cesarean that came out of nowhere and it hit me completely by surprise after two full term boys that were straightforward and uncomplicated pregnancies.
When I finally got River home, even the newborn hack was big on her miniature little body. It opened my eyes to the needs of premmie parents that I had never understood in almost a decade of helping people with cloth nappies.
I quickly got our factory to make a 'Little' version of our famous trim regular nappy and reworked the inserts, added cloud-soft fleece lining and an umbilical snap. Featuring an internal gusset to contain everything and a super thirsty mini snake that can be customised to suit absorbency needs.
Same great looks and shape, just Little
Designed with newborn and premmie babies in mind, the Designer Bums 'Little' range suits babies from 1.5 up to 5kg. 
Using premium materials designed to be soft and gentle against your little one's delicate skin these Reusable Cloth Nappies are a safe and sustainable option for your family to use from birth.
I hope you love DB 'Little' for the tiniest bums that need something just for them to make those challenging times a little easier.
With Love, Carla x
When would you use a Newborn Nappy?
Newborn Nappies are the perfect way to start out your reusable cloth nappy journey. They suit Newborns, Preemie's, and Multiple birth babies. Less fiddly than their one size fits most counterparts, they are designed to fit from birth until around 5kg and therefore need less customisation for body changes. Not having to fiddle around with customising your nappies in those early days will give you confidence and take the stress out of each nappy change, especially at a time when you are occupied with all of the other changes happening in your family. 
What are the best features of Designer Bums Newborn Nappies? 
A high level of absorbency

Super Lightweight

Chemical Free

Soft and gentle on your little ones skin 

Topped with cloud soft moisture wicking micro fleece 

Easy to assemble

Easy to fit

Umbilical cord snap down to ensure there is no rubbing on your little one in those early days.
How many newborn nappies do you need?
In the first five months of life you will spend approximately $500+ on newborn disposable nappies and $3000+ in total from birth to toilet training. Although older babies use approximately 6-8 disposable nappies per day, younger babies can go through 10-12 disposable nappies in a 24 hour period due to their frequent milk feeds. The average one month old newborn will generate about 2-4 poo nappies, and 6 heavy wet nappies per day. The cost of Nappies can really add up in a short period of time, and you will need to stay one step ahead with the next size up as they can outgrow disposables so quickly. 
To understand the benefits of choosing to use cloth from birth it is important to understand the differences between reusable and single use nappies. Unlike reusable cloth nappies which can be left on until they are full, it is recommended that you change disposable nappies as soon as they are soiled. Once a disposable nappy is soiled it is important to change it as the crystals inside are activated to draw in moisture and this can draw moisture out of the skin as well, drying it out and causing nappy rash and exacerbating skin conditions. Designer Bums Reusable Newborn Nappies are topped with a stay dry cloud soft fleece layer to ensure your little one is dry all of the time, even when the Nappy has been soiled. This allows you to get longer stretches from your nappies, leading to less nappy changes overall and cost savings  for you.
Reusable Newborn Nappy Value Packs can help you to reduce your reliance on disposable products and can help your growing family to reduce long term costs. They can be stored and reused for future children or can be sold on to give them new life as well as to recoup some of your initial investment. For full-time use we recommend purchasing an 18-24 pack, and if you want to mix it up with part time use we recommend anywhere from 6-18. 
Value Packs: 6 Nappy Pack = $169 | 12 Nappy Pack = $319 | 18 Nappy Pack = $459 | 24 Nappy Pack = $579
When you choose to use Reusable Nappies, whether it be part time or full time, you are saving money and saving the environment. Every small change we make counts. Together we can make a huge global impact. We hope that this information has helped you to consider using Reusable Nappies a little earlier than planned, and armed you with some reasons to make the switch. 
Some pages we recommend that you check out: Nappy Calculator, Council Rebates, Newborn Nappy Value Packs 
If you enjoyed this article you may want to have a read through some of our other popular posts 'A Beginners Guide to Reusable Cloth Nappies' , 'Get Money Back on your Reusable Products', and 'New to Cloth or thinking about converting'