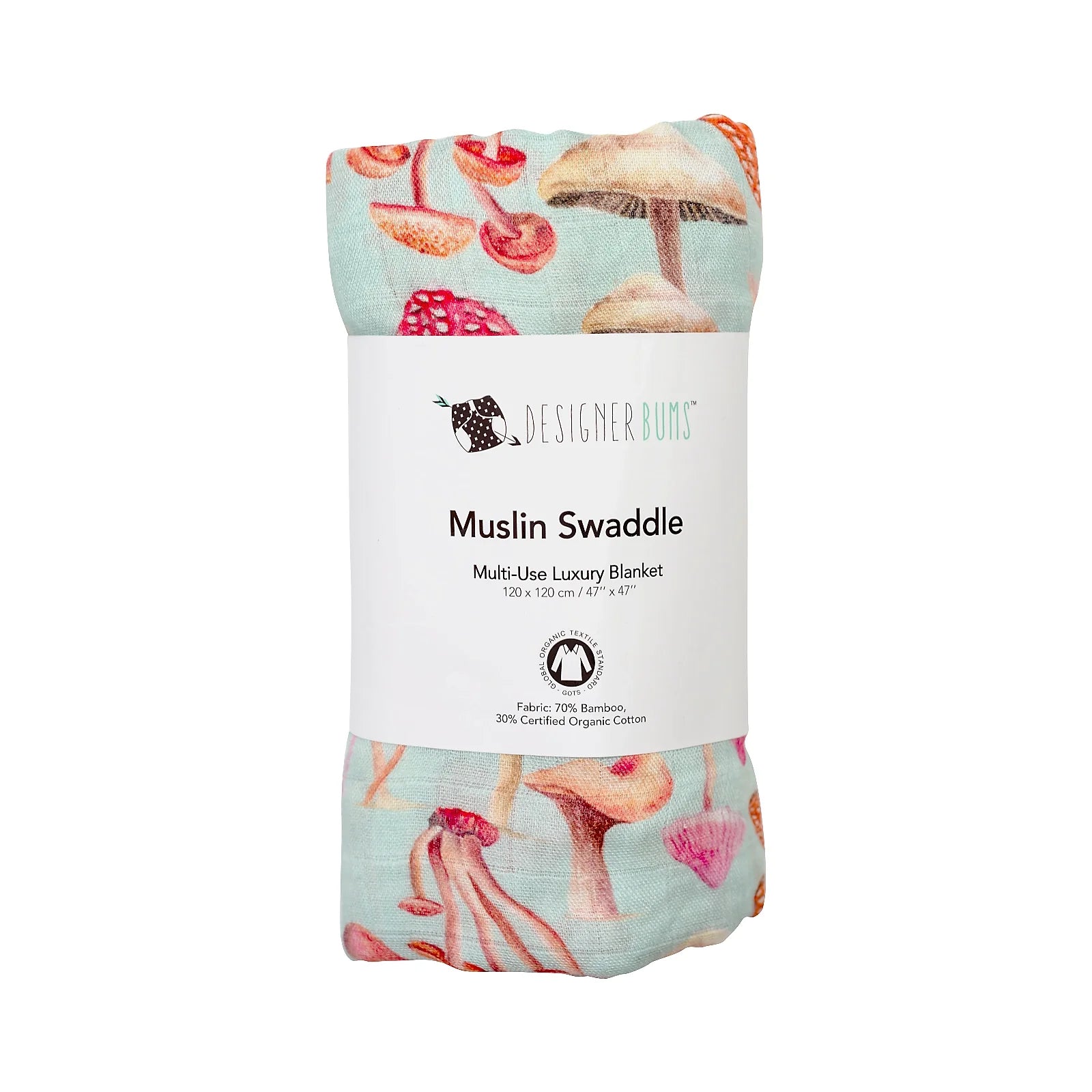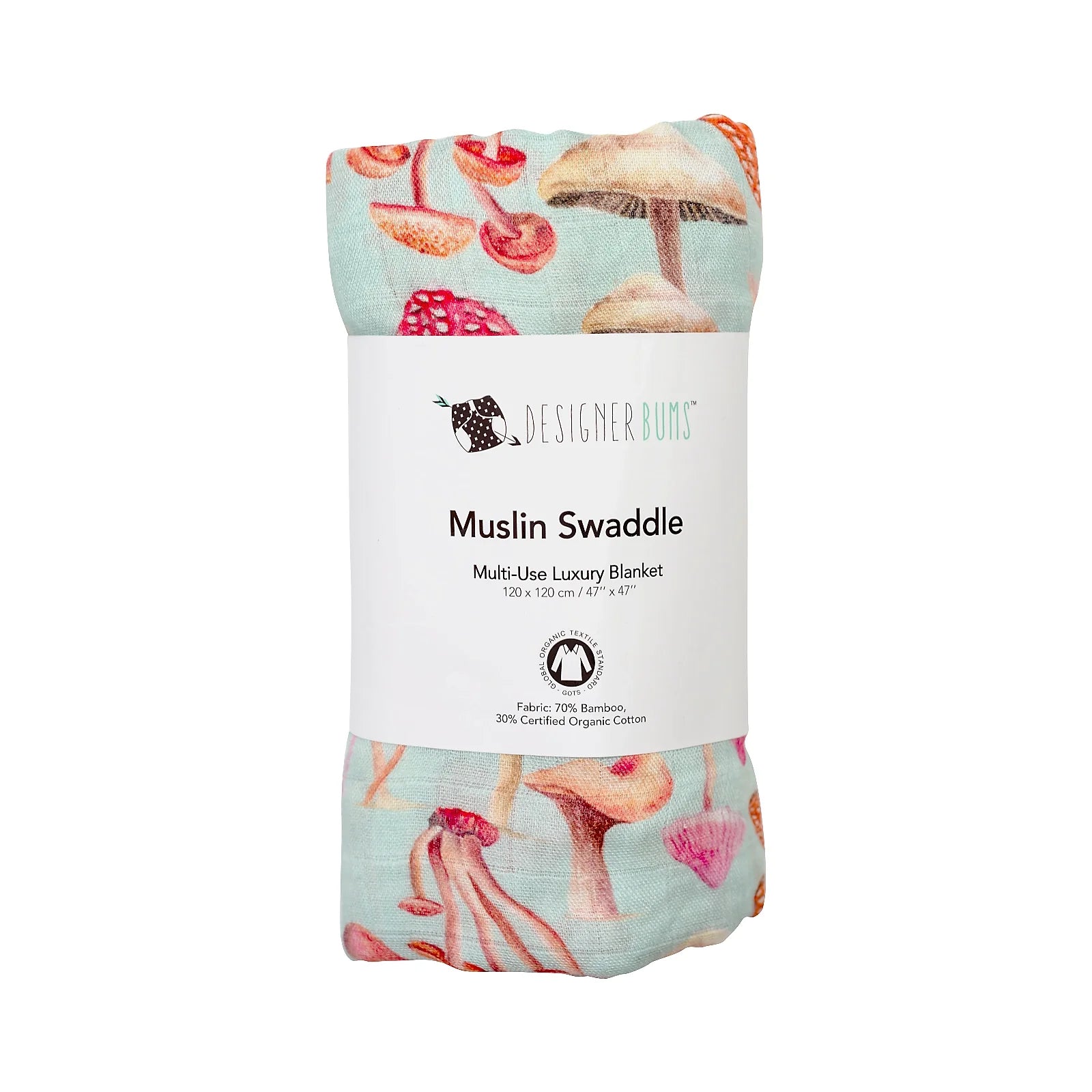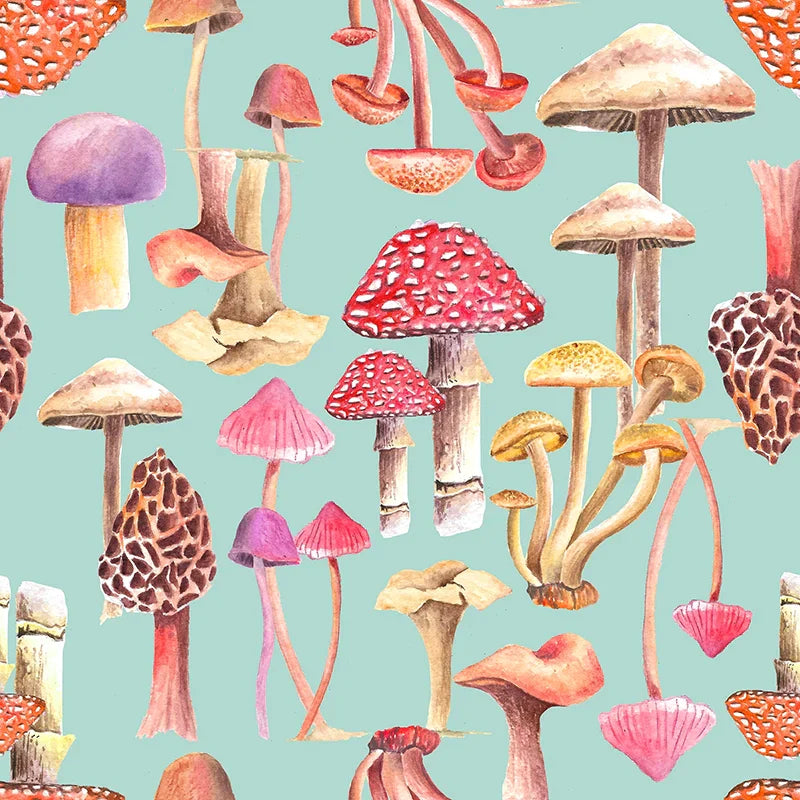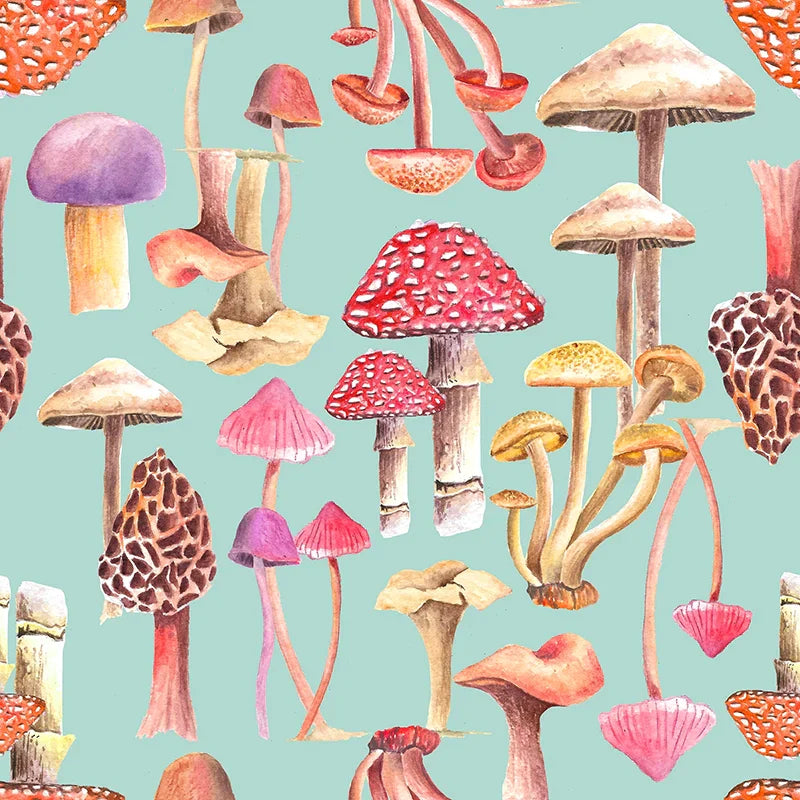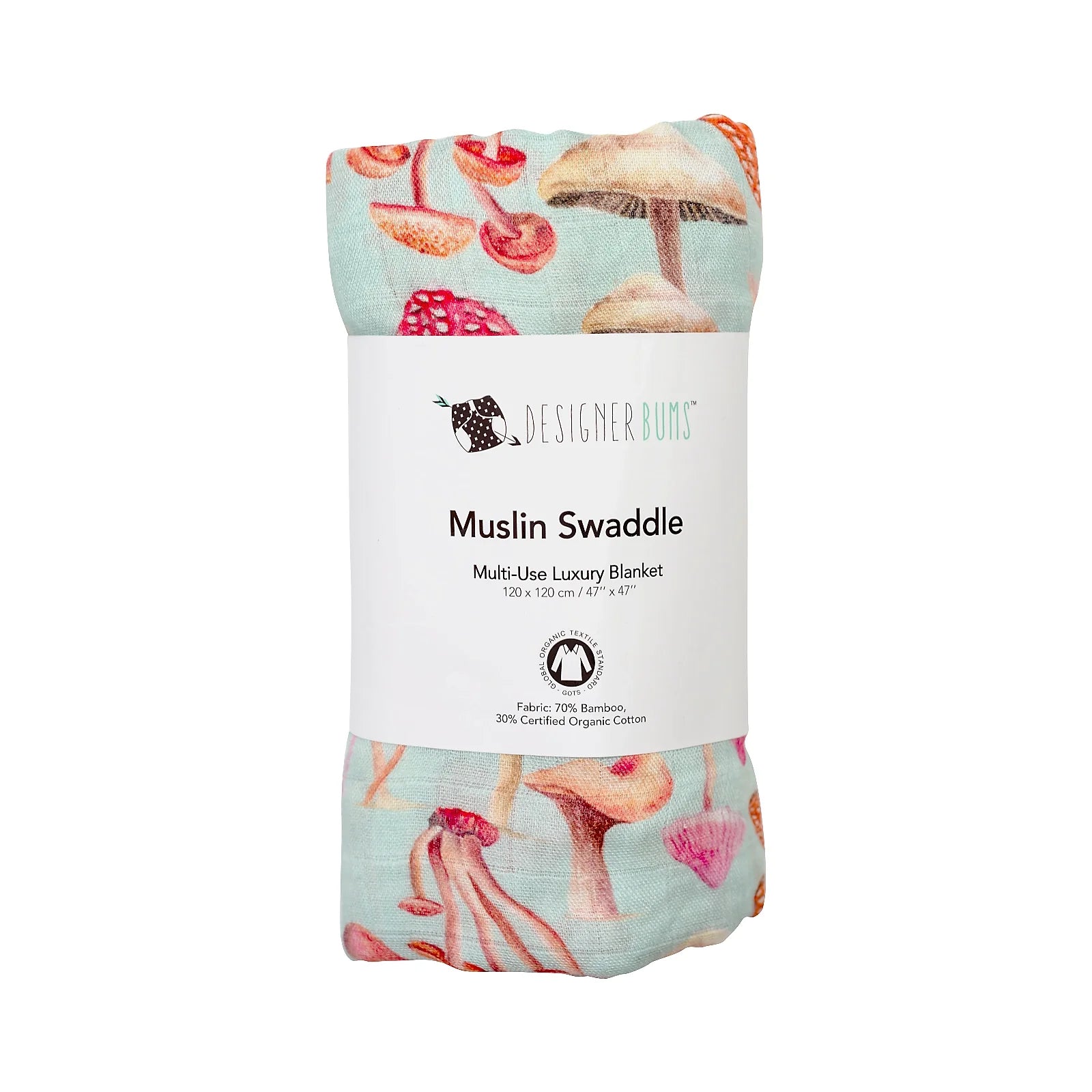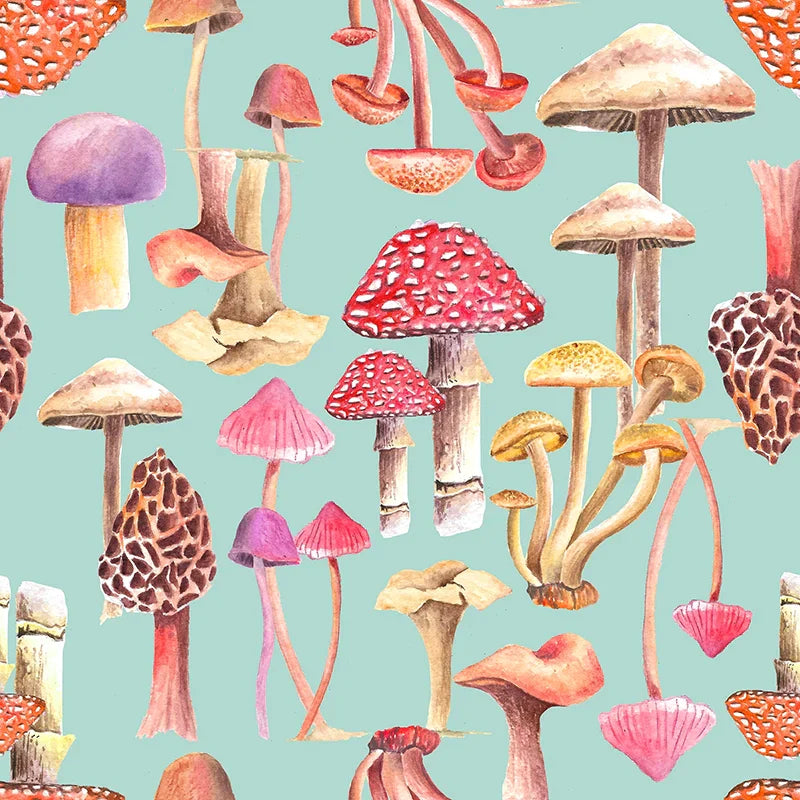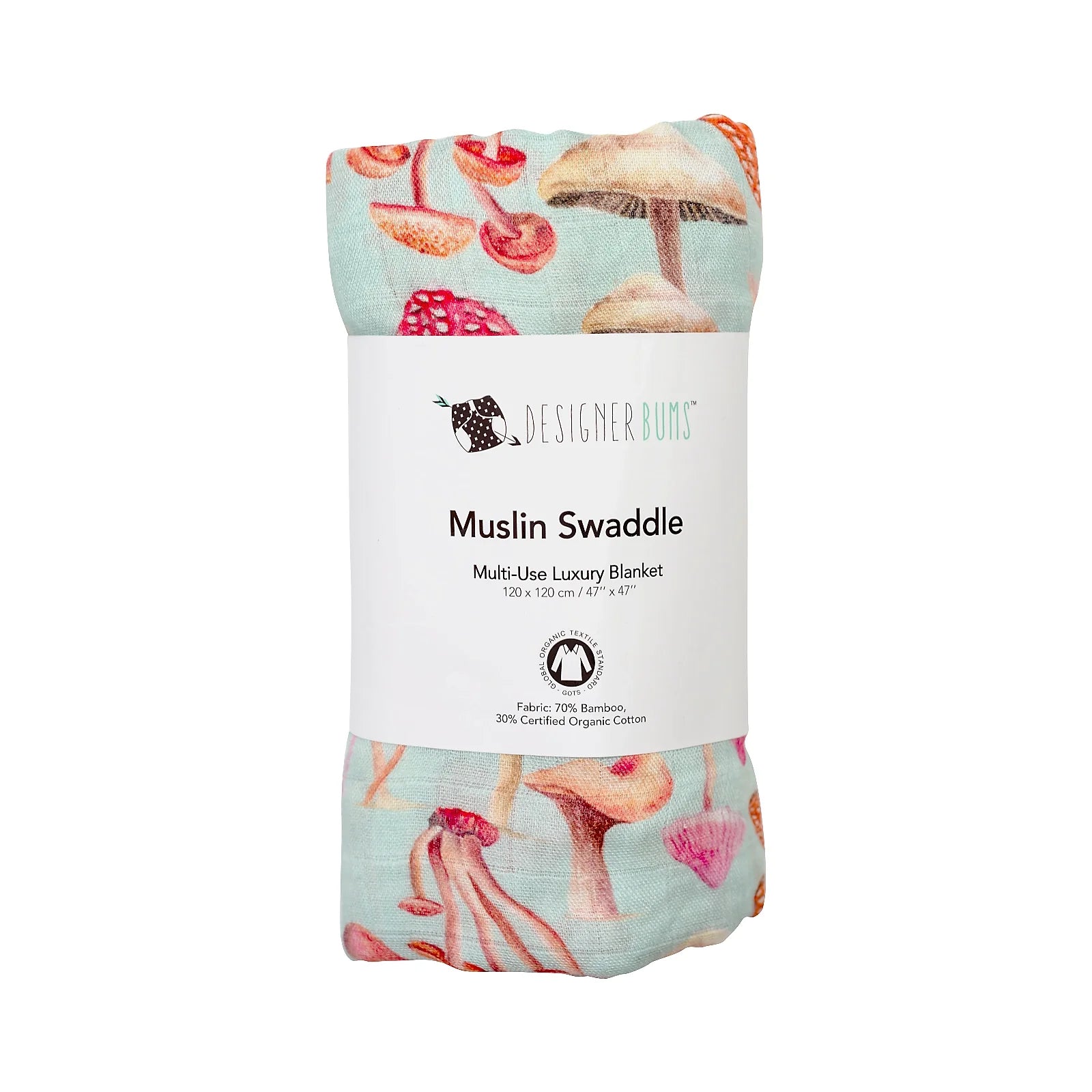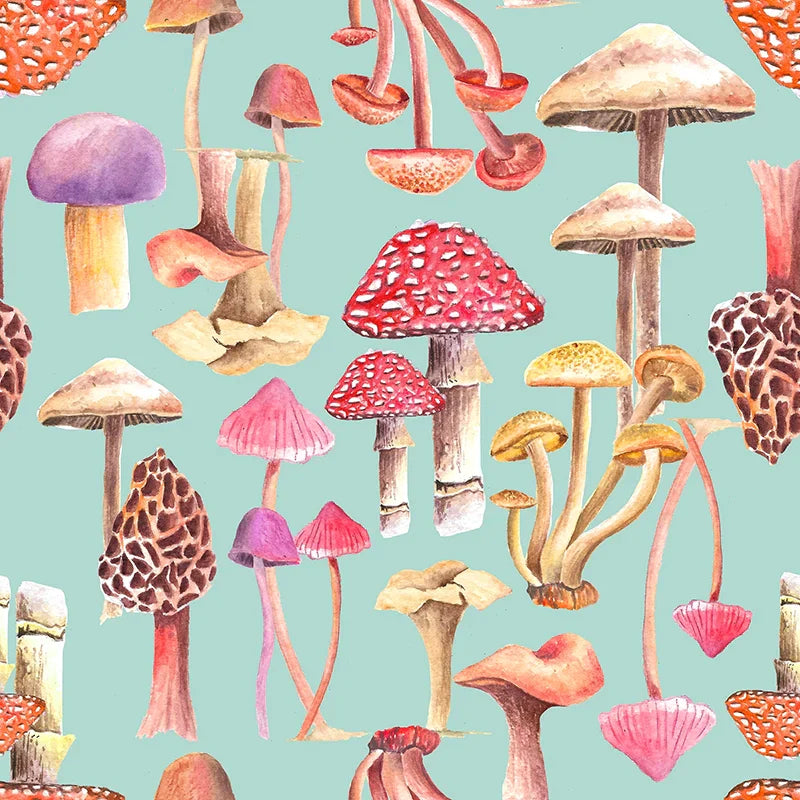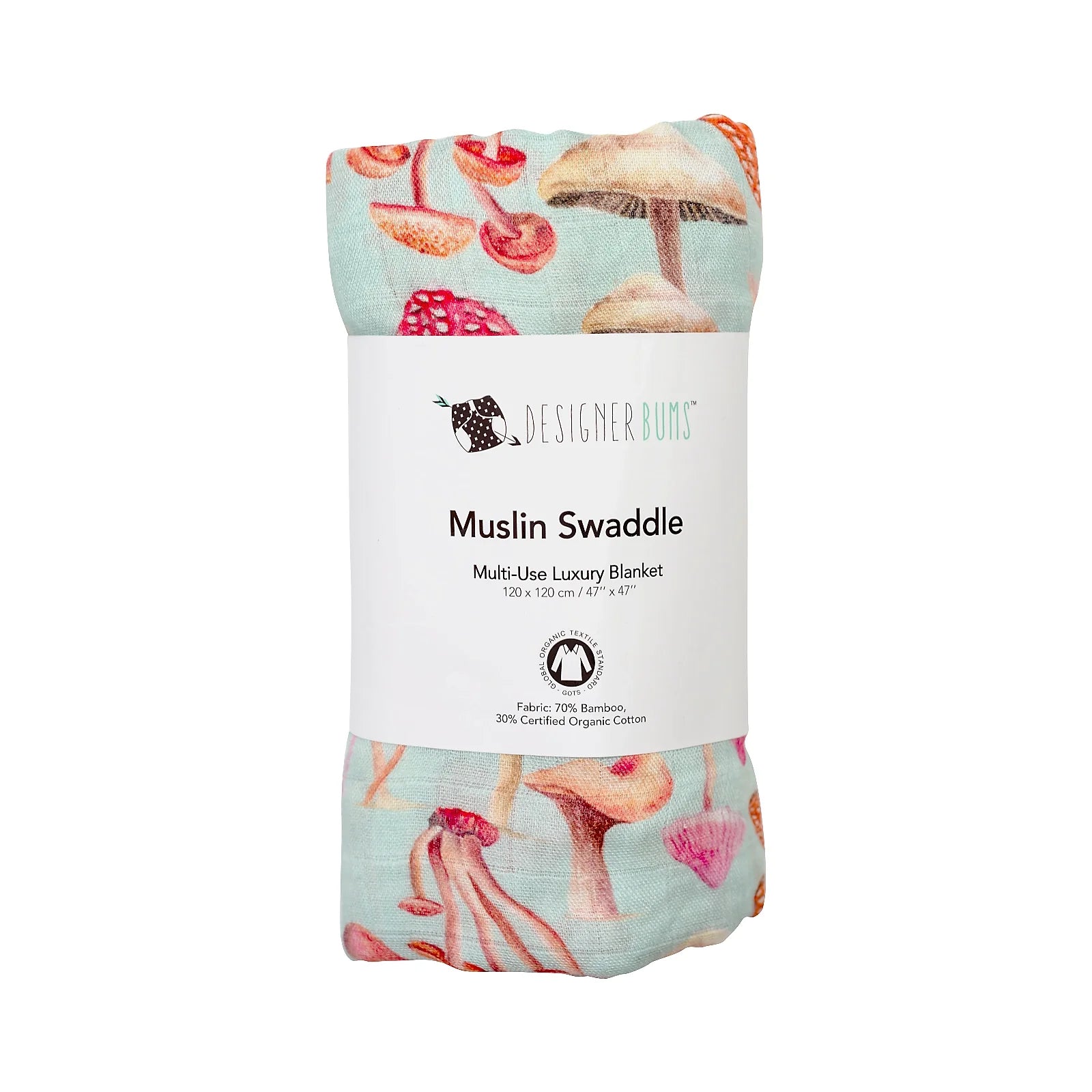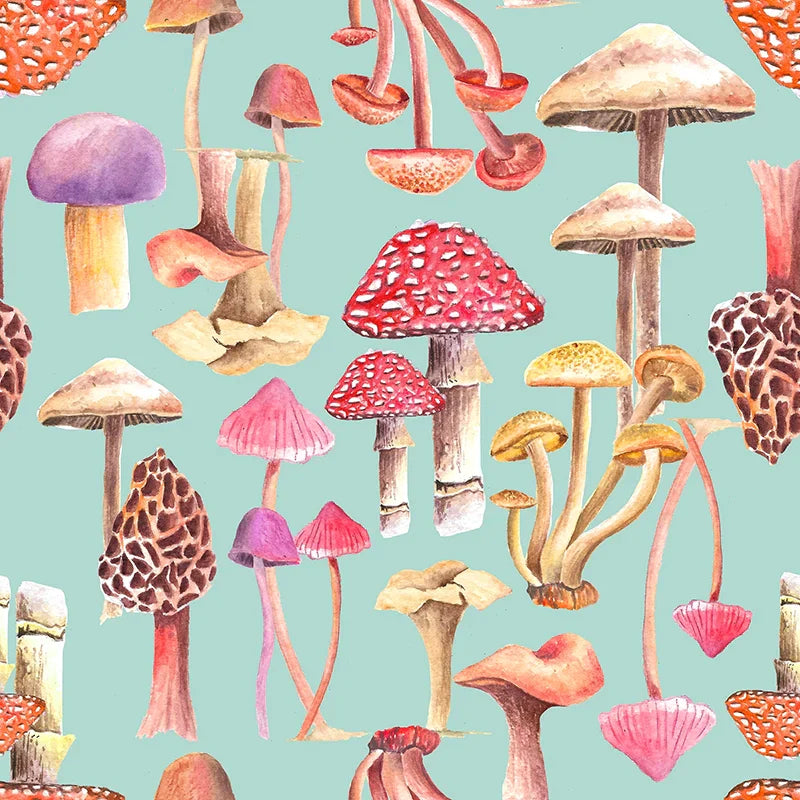 Mushroom Magic Swaddle
Designer Bums luxury swaddle blankets are an extra-large size of 120cm x 120 cm (47"x47") and made from 70% silky bamboo and 30% GOTS certified organic cotton muslin manufactured to OEKO-TEX Standard 100 to ensure the exclusion of harmful ingredients meaning they are safe for your baby's precious skin and kind to the environment.
Muslin is the perfect fabric to wrap your baby, as it is very lightweight and breathable to help regulate body temperature as well as being ultra-soft, gentle, natural fibres and absorbent. Our premium muslin only becomes softer and fluffier with each wash.
Designer Bums Luxury Swaddle Blankets are a nappy bag essential for the design conscious parent, featuring fun and eye-catching designer prints. Not just for swaddling, this versatile product can be used for snuggling, a breastfeeding cover, lightweight blanket, burp cloth, stroller cover, change mat, hanging wall tapestry, pram liner, scarf, sarong, beach towel and much more!
Featuring exclusive custom-illustrated artwork, these are the ultimate and most beautiful and unique swaddle blankets. Made to last your family and always with sustainability and the environment in mind.