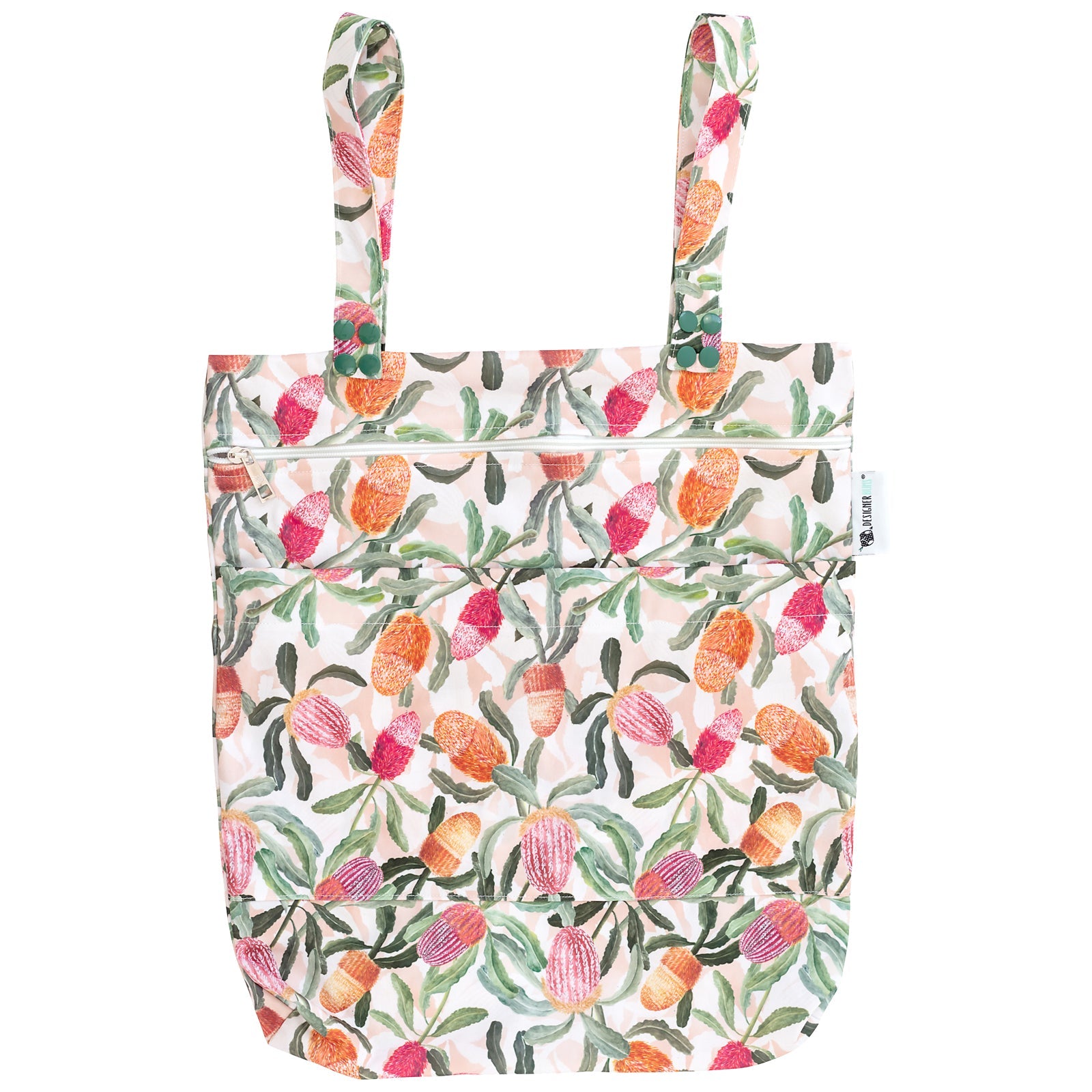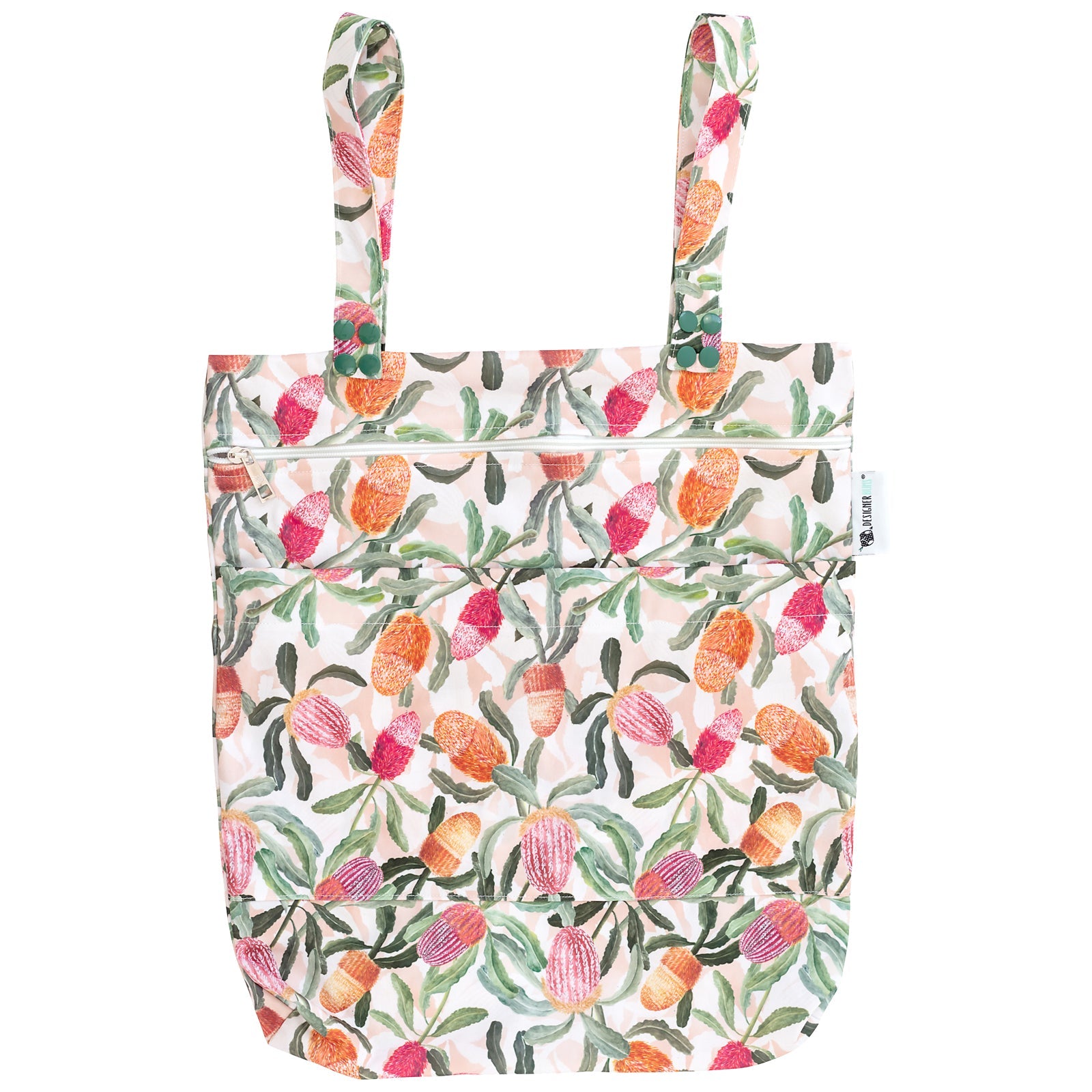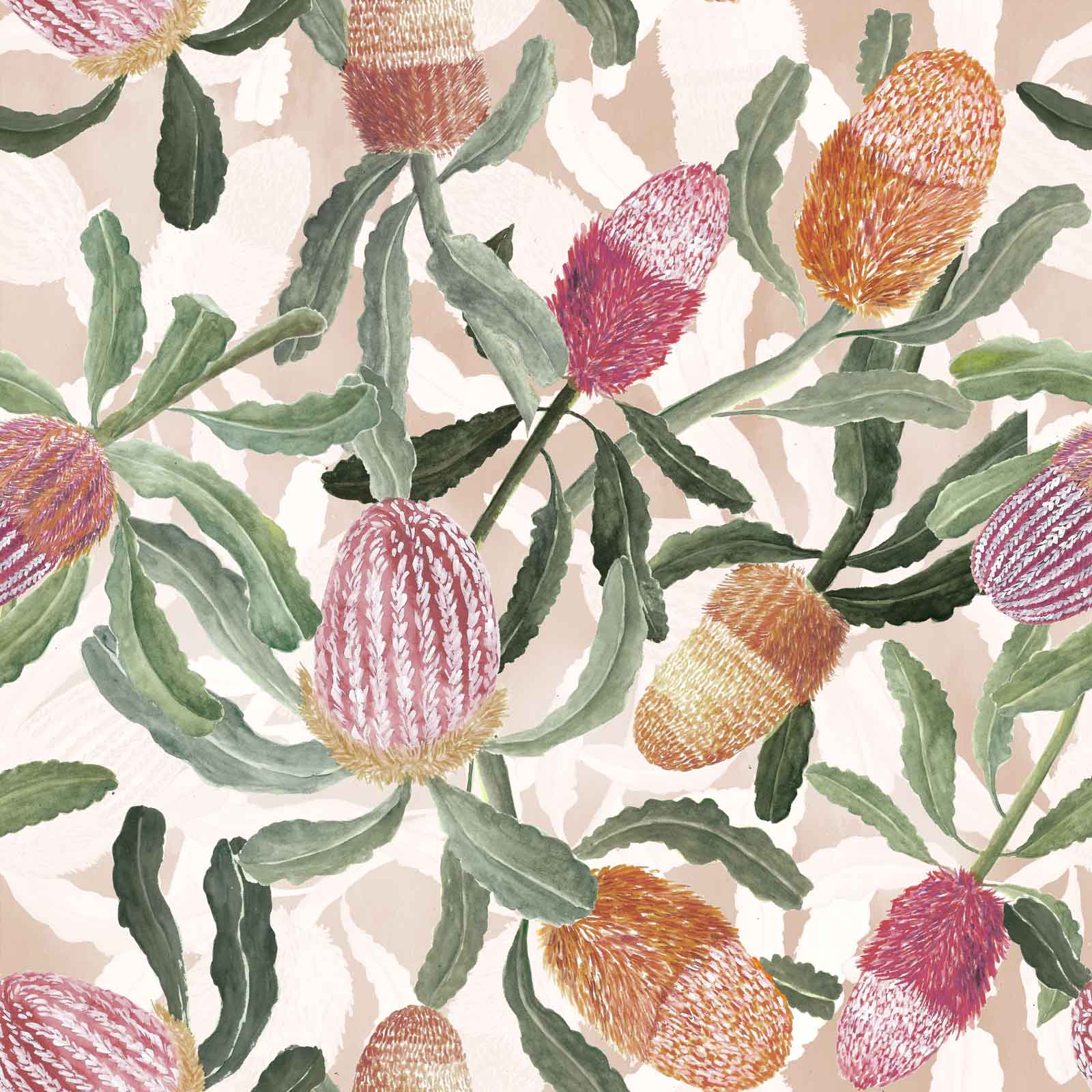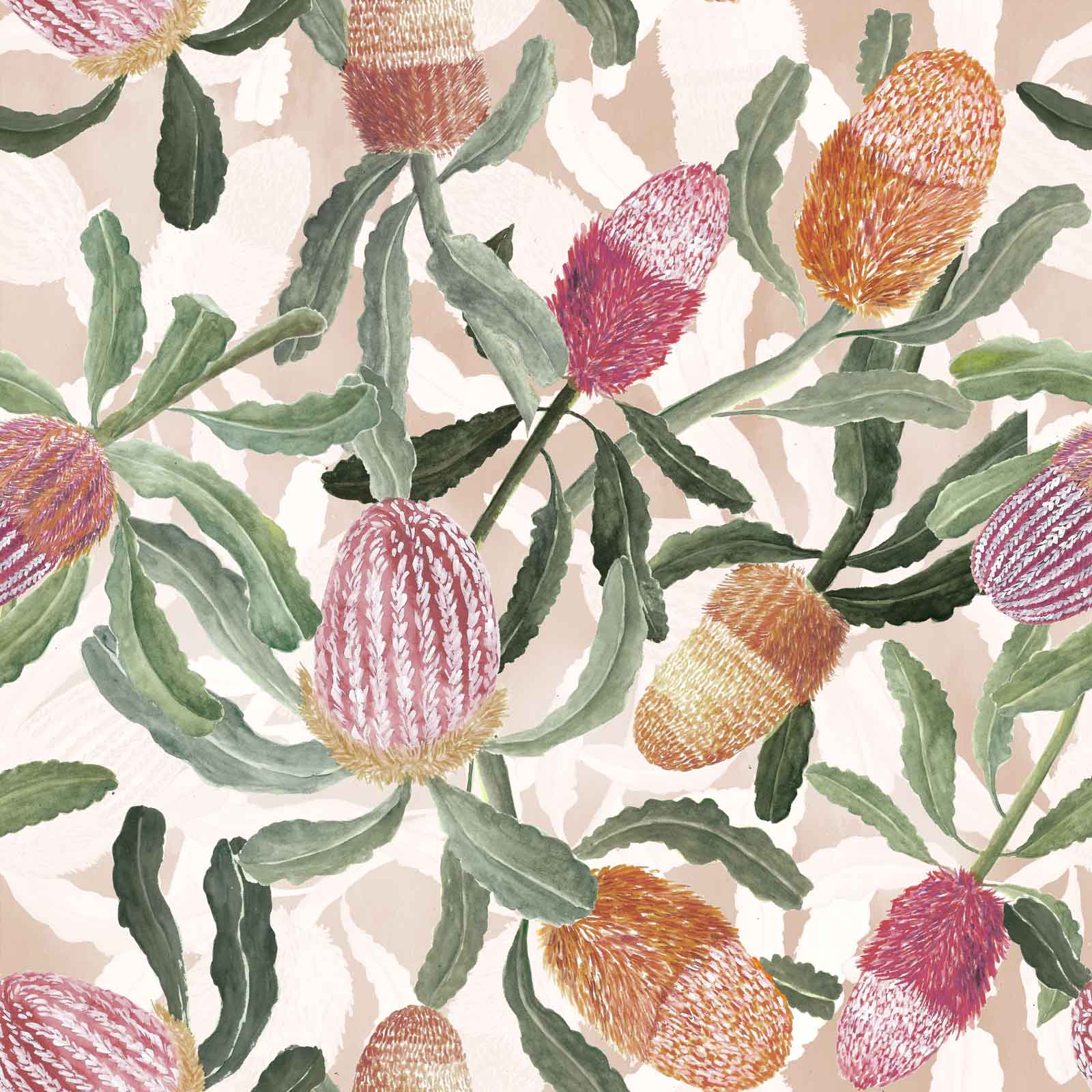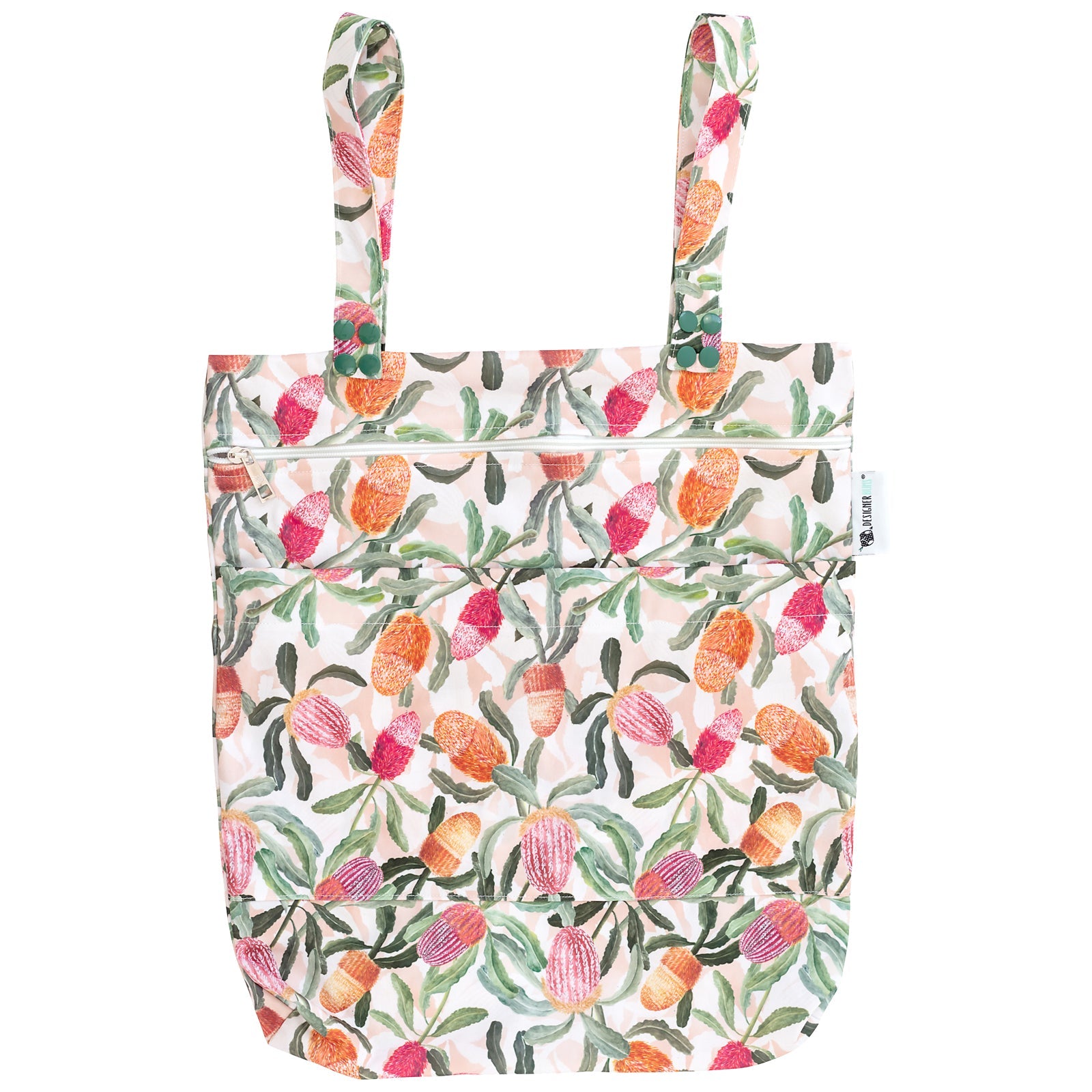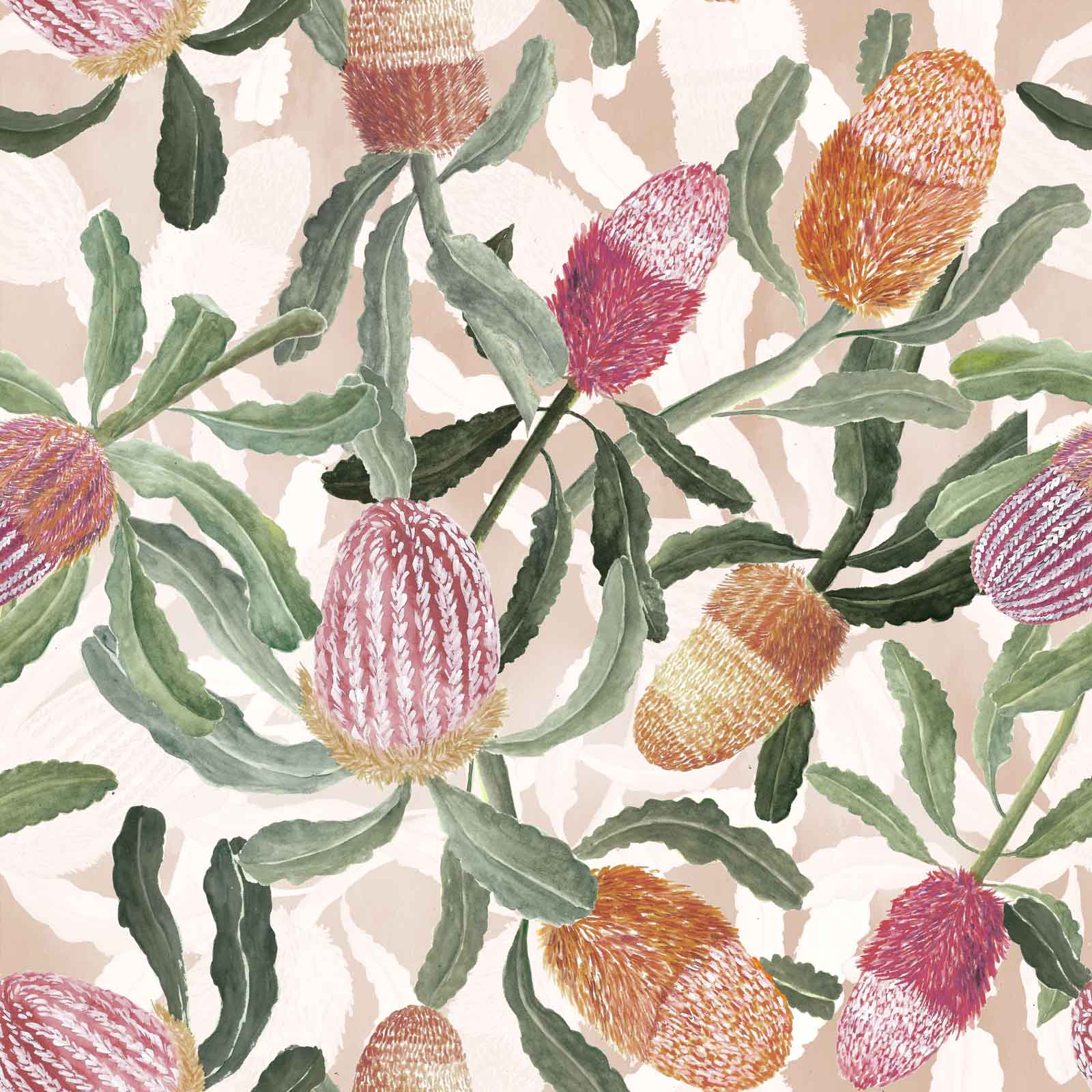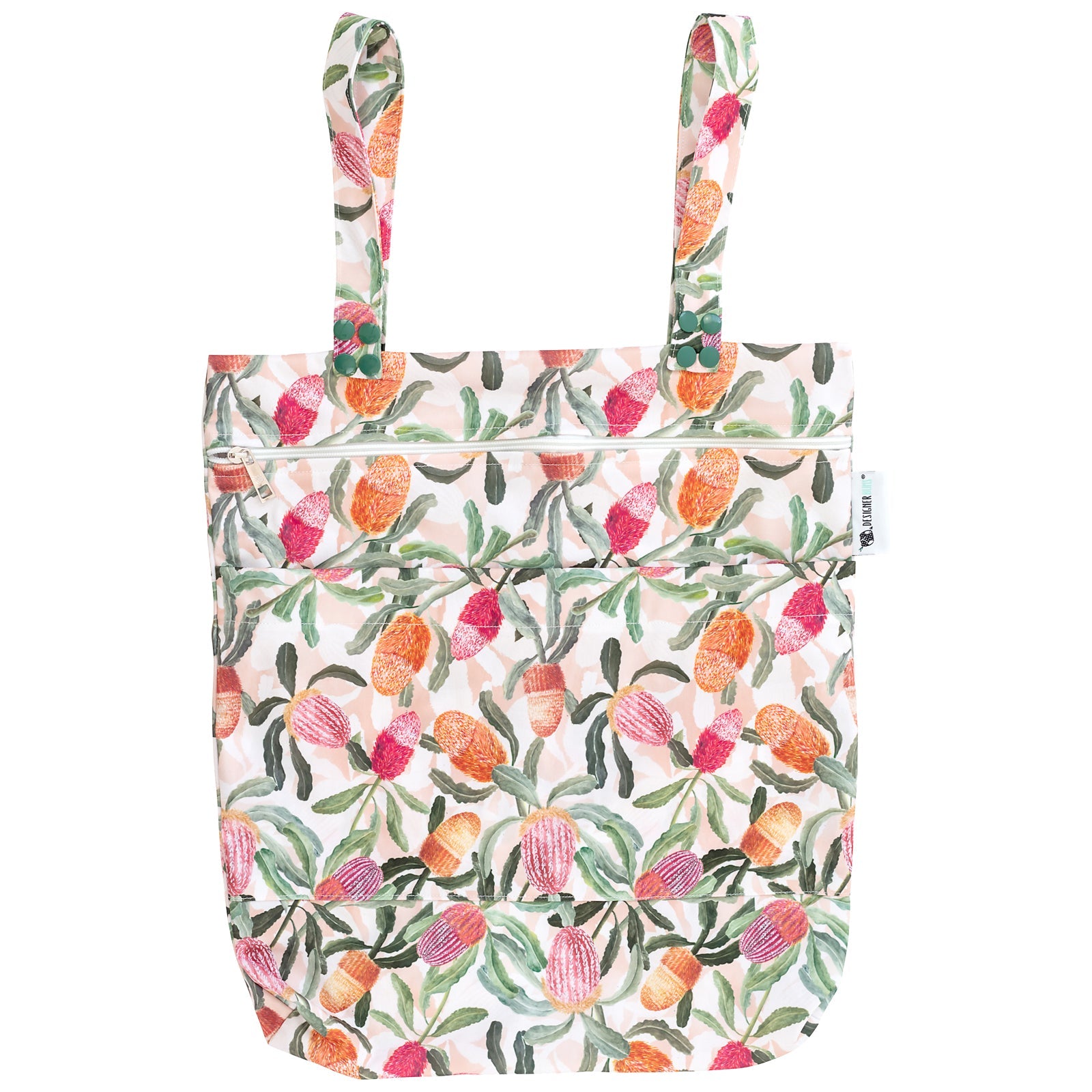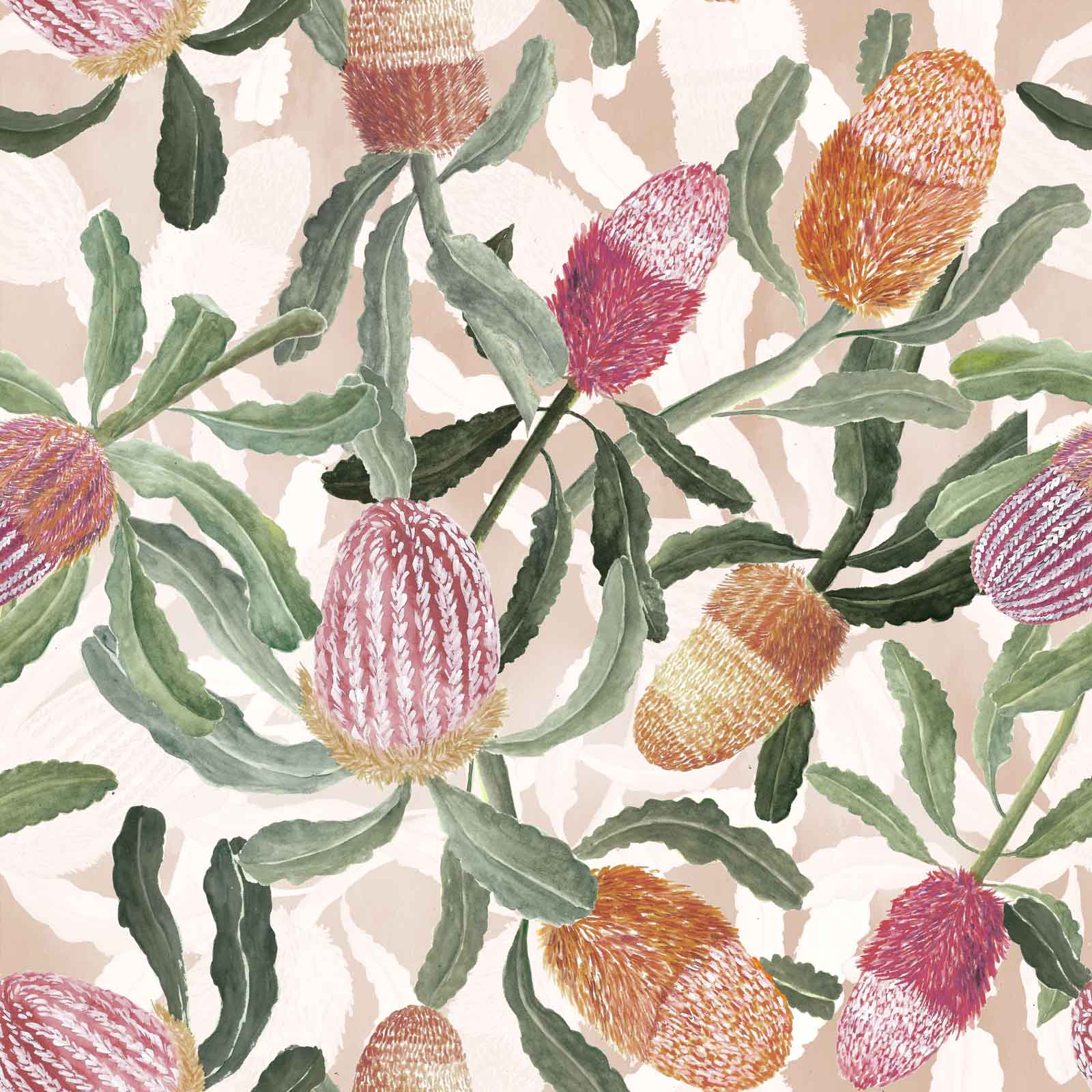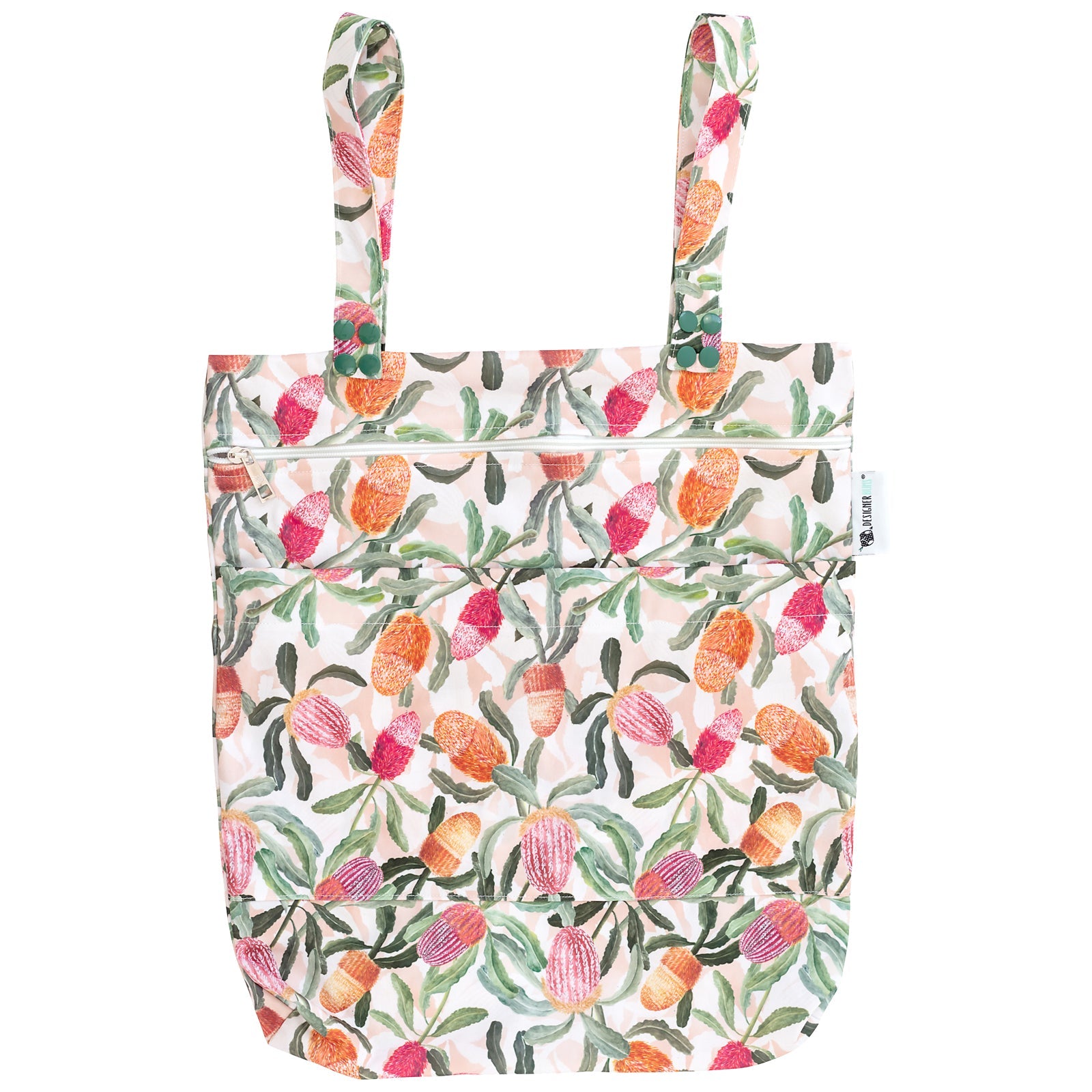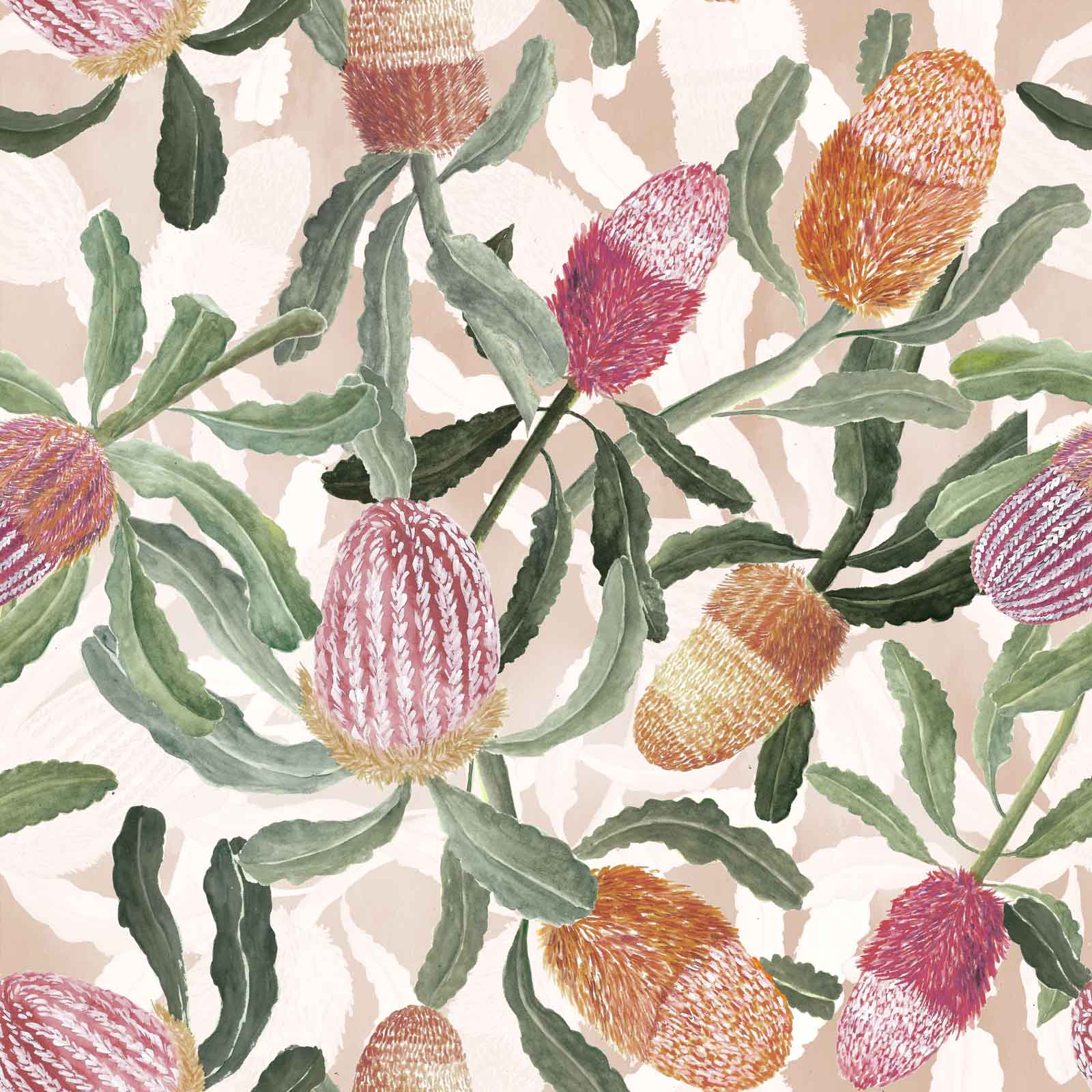 Native Blush Wet Bag
Designer Bums Premium Wet Bags are a clever multi-functional bag folds down small but is surprisingly large inside and can even be used as a swimming, beach or library bag for storing bathers, cosmetics, toys or food! Best of all the convertible Wet Bag straps can be configured in so many different ways to make them the most versatile and functional wet bag available.
Designer Bums Premium Wet Bags feature our signature artist and designer prints

Unlike any other brand of Wet Bag on the market, our wet bag straps are convertible and can configure to a backpack or back of chair, long tote handle carry bag, two loops as a pram caddy on the pram handle bars, or one doubled over loop for hanging on the bathroom door or anywhere!

Designer Bums Wet Bags are 40 cm wide x 45cm long to fit 6-8+ nappies, with a wide bottom gusset with a dart, long snap handles and 2 compartments with metal zip closures.

Internal binding for added strength, zipper reinforcement and air-tightness

Premium Designer Bums Wet Bag made from fully water resistant PUL outer (polyurethane laminate).