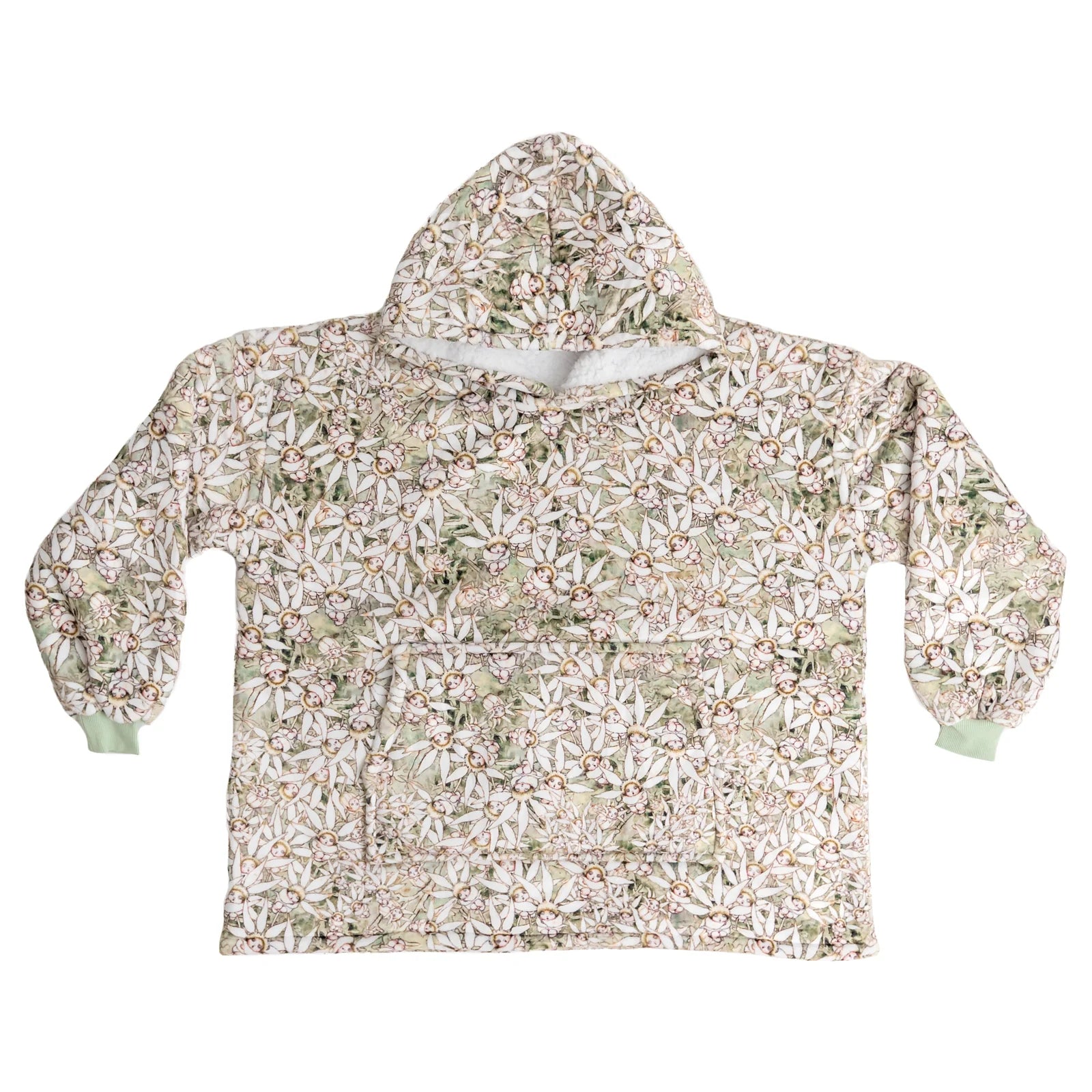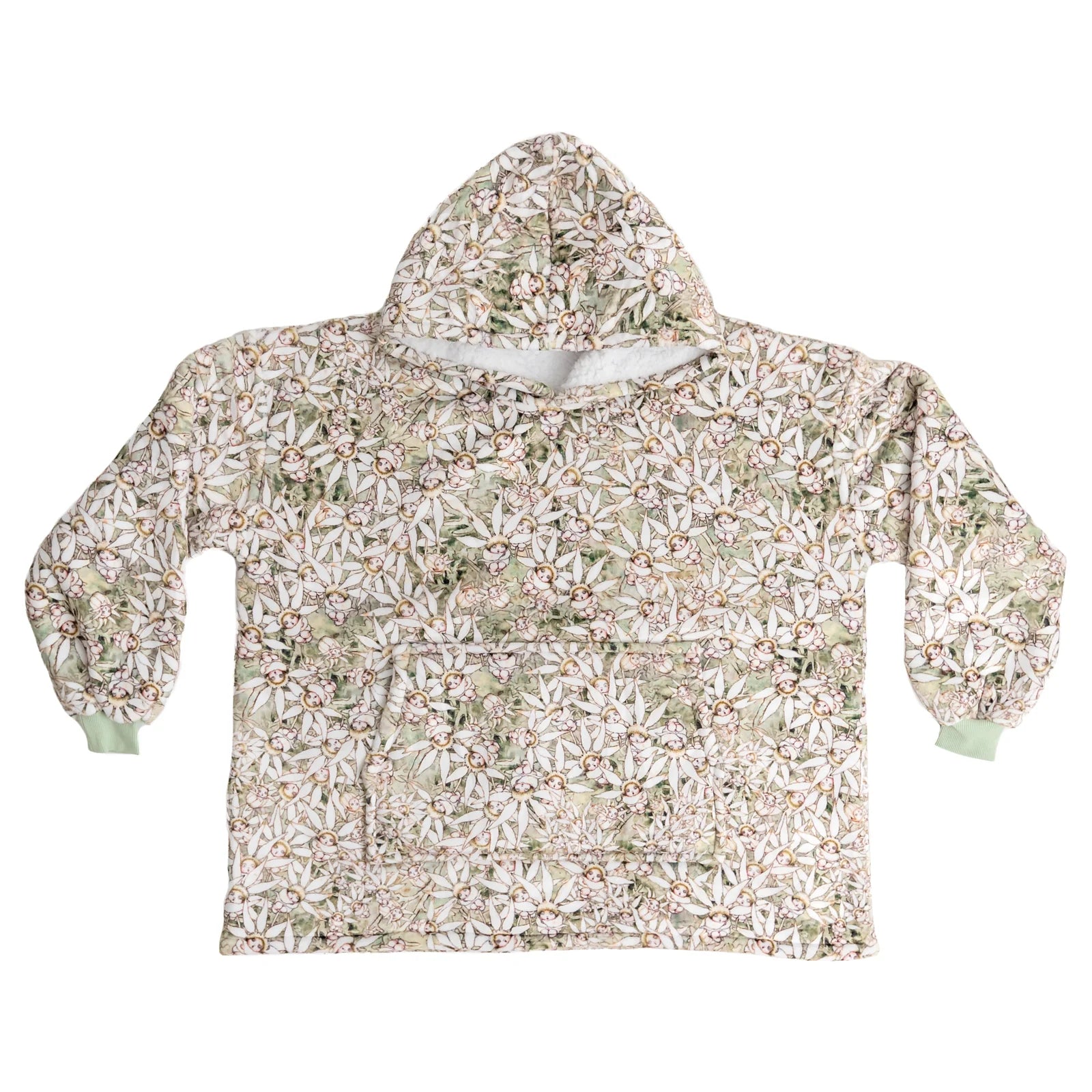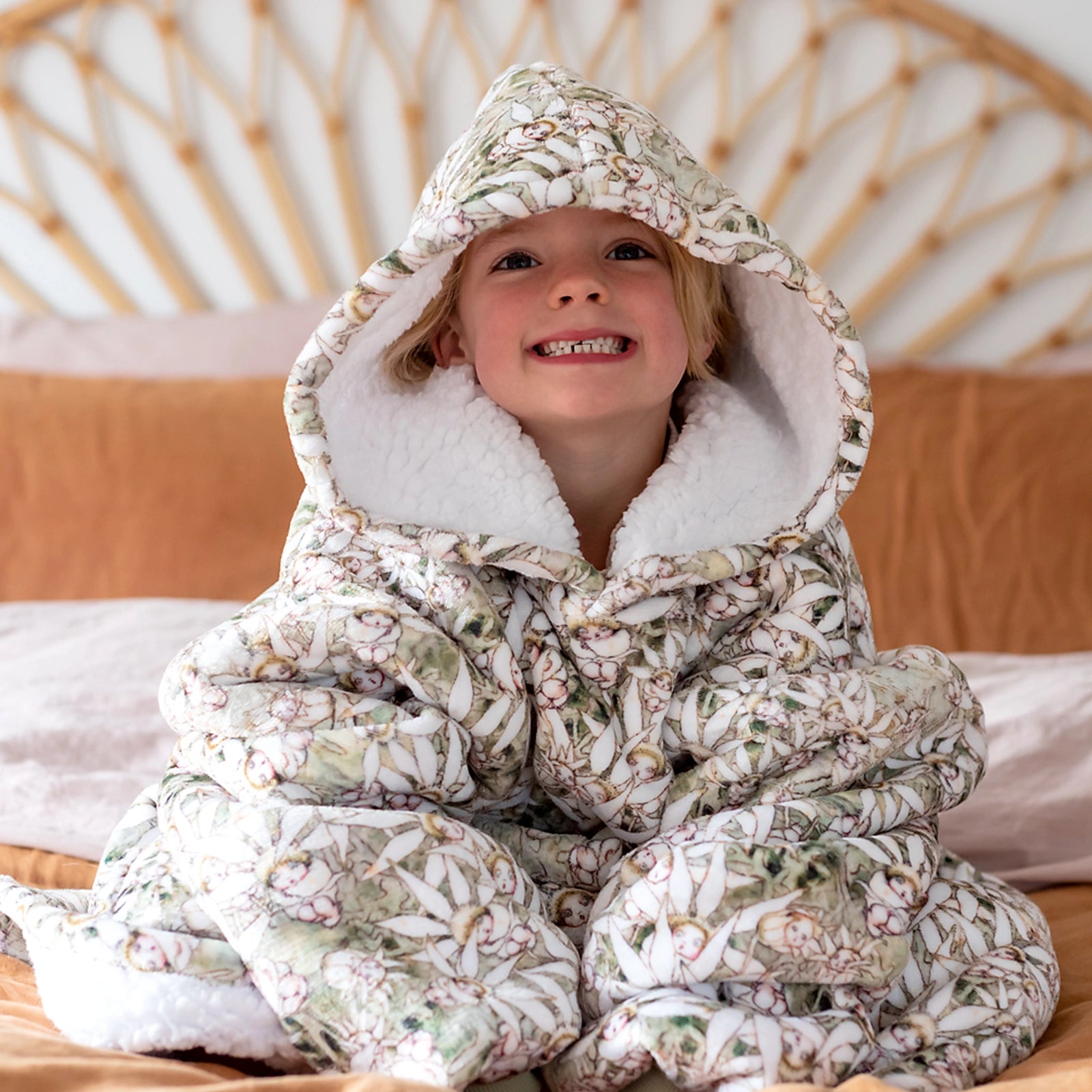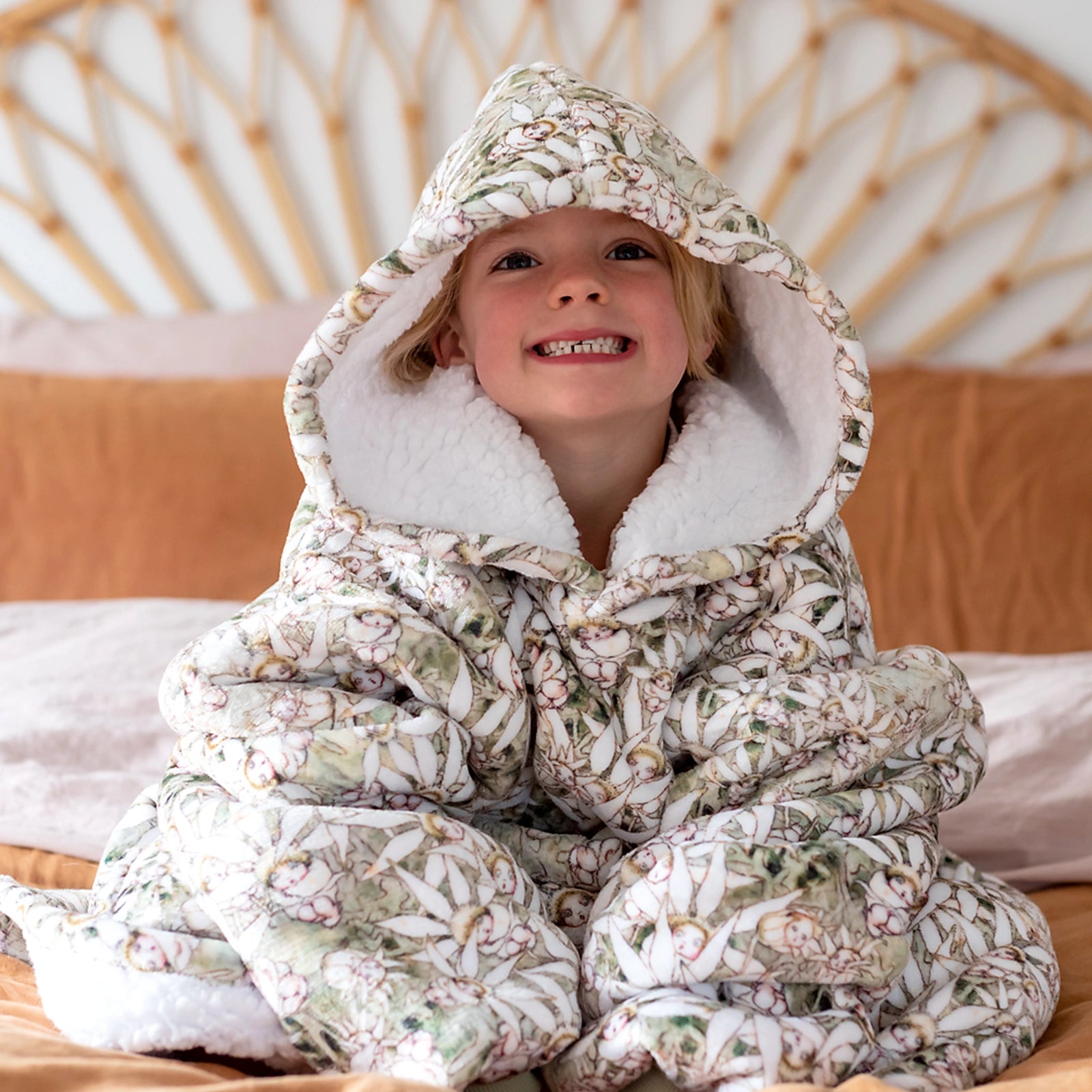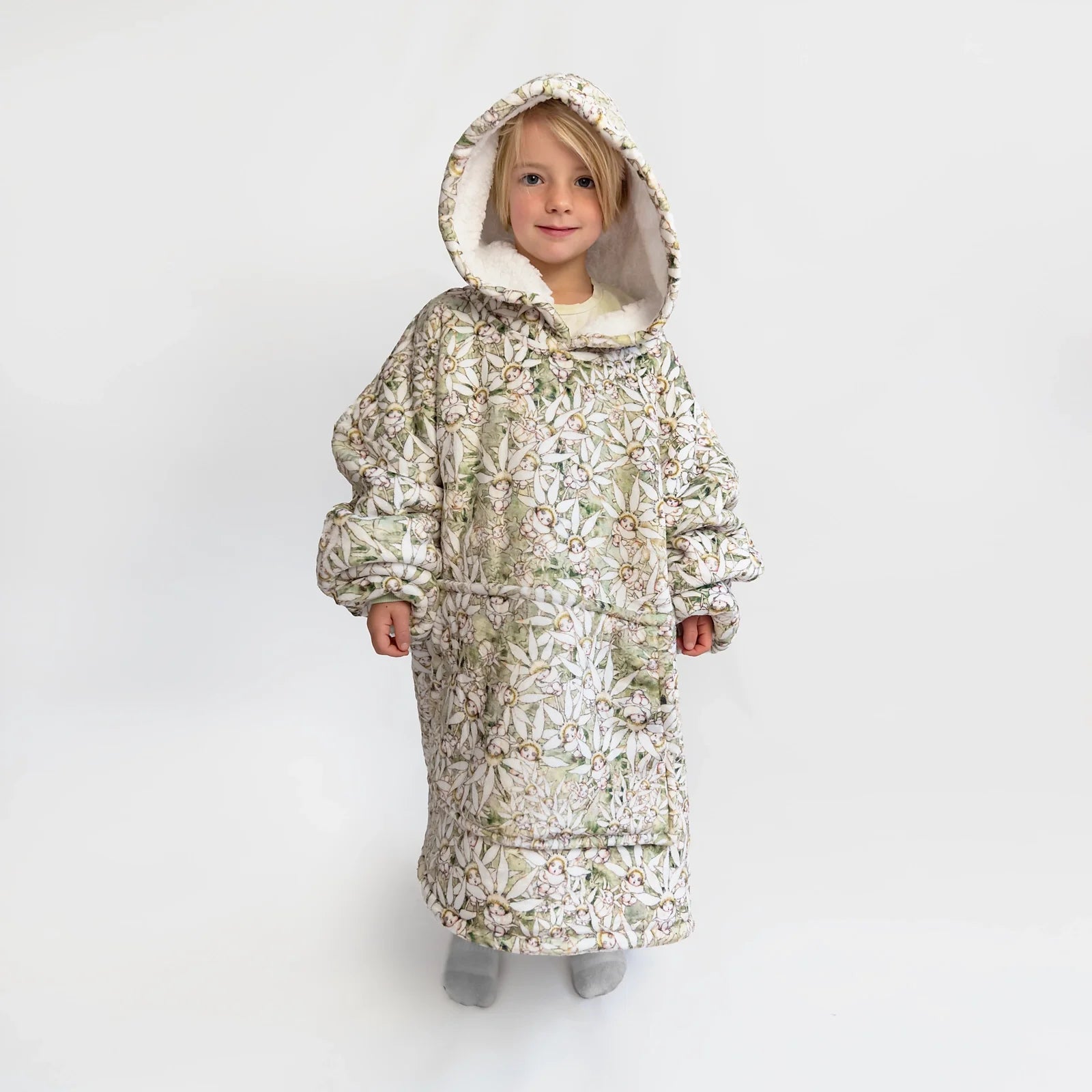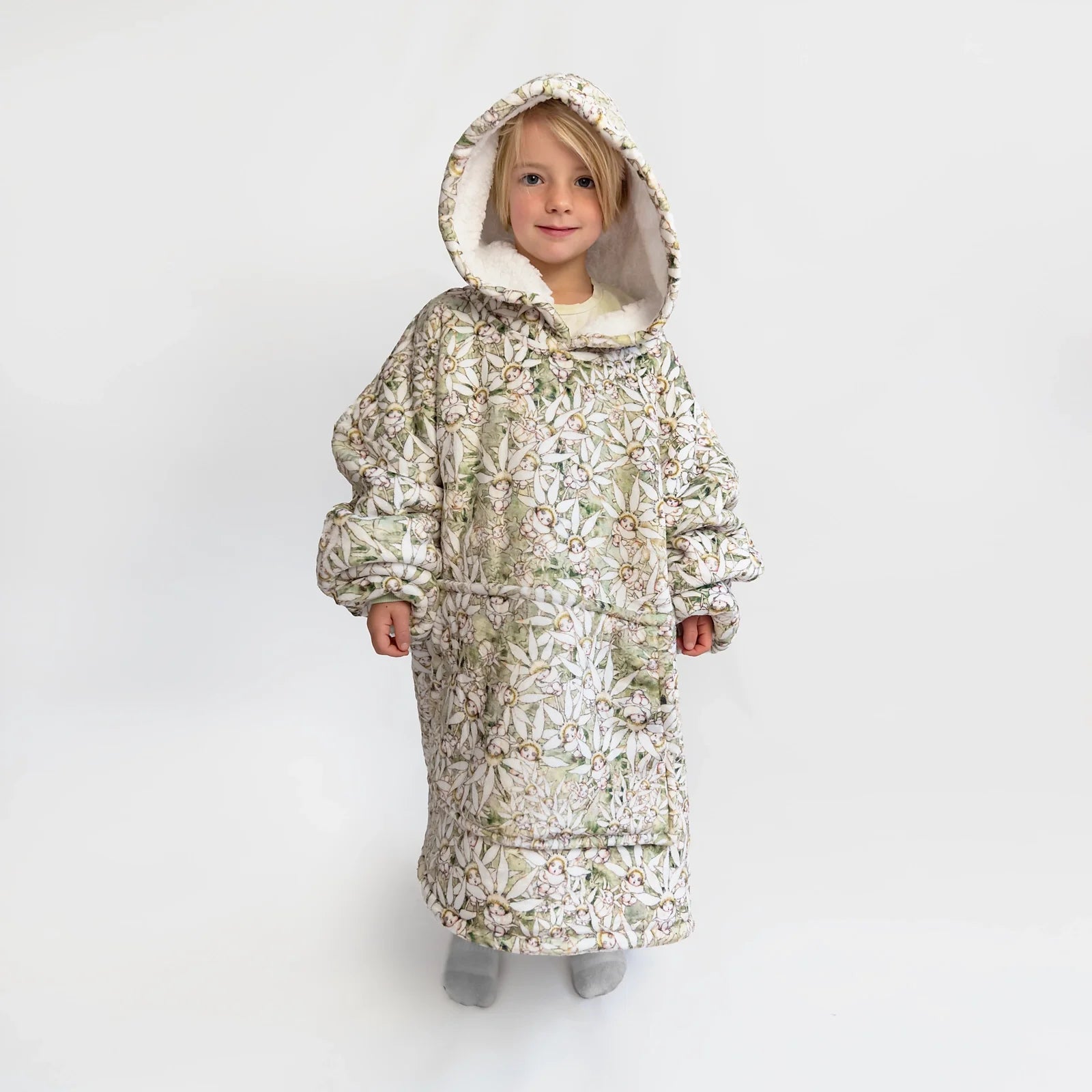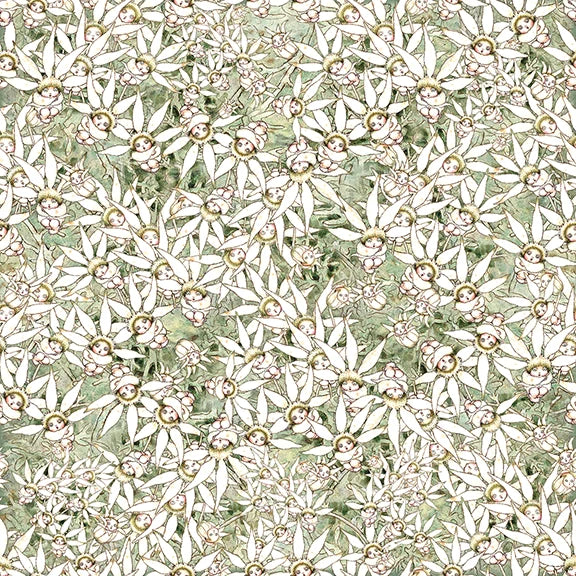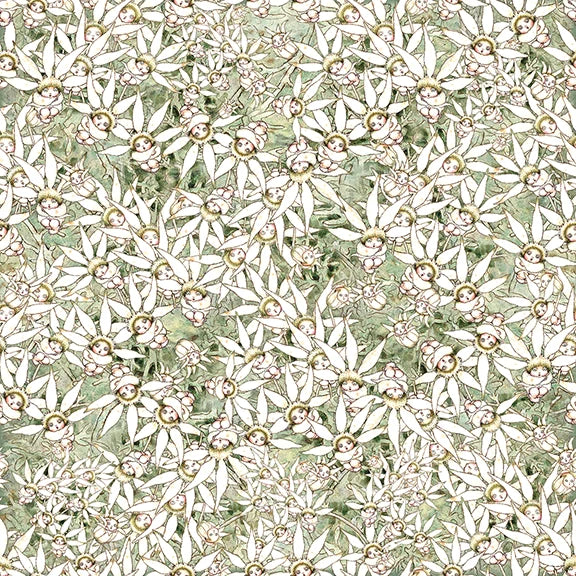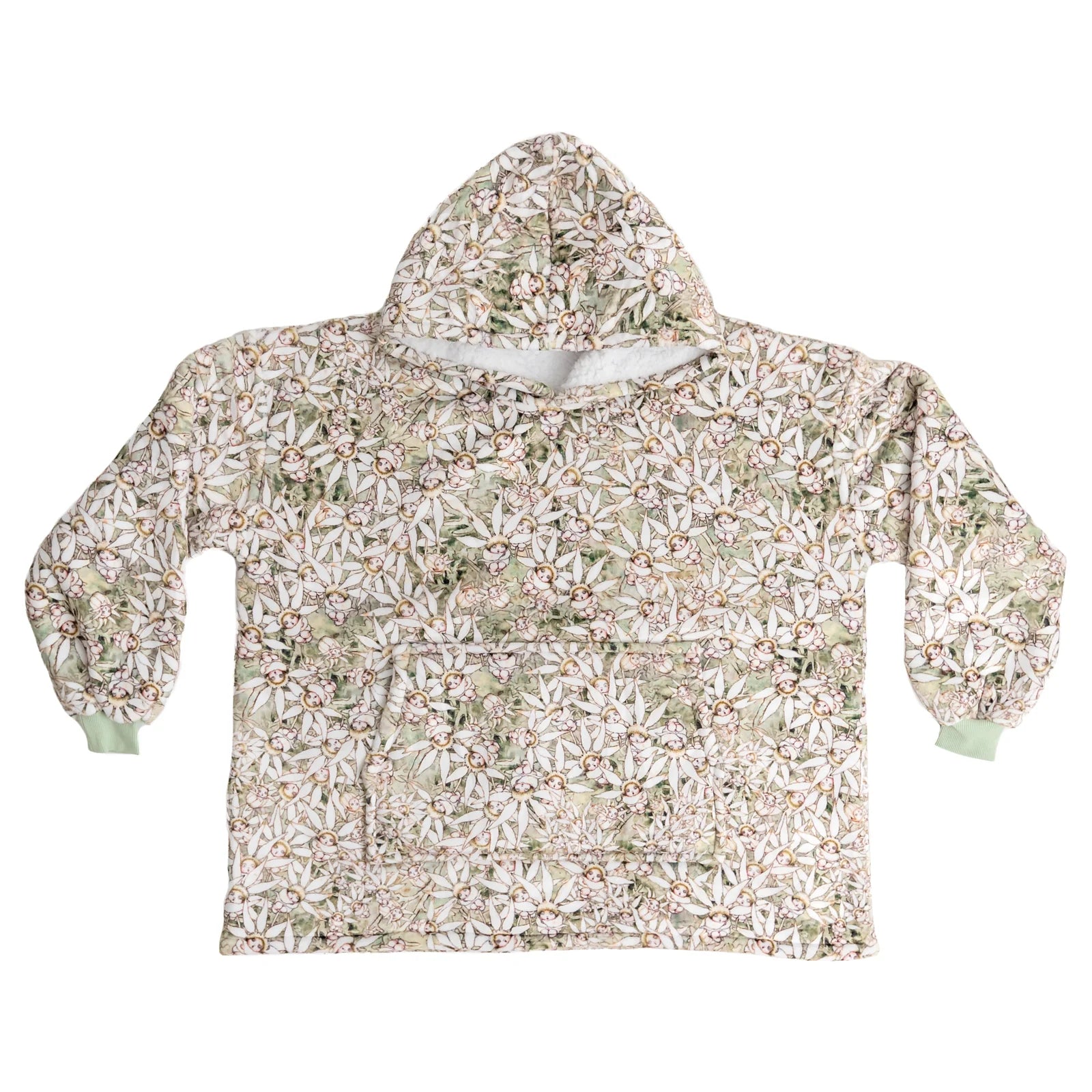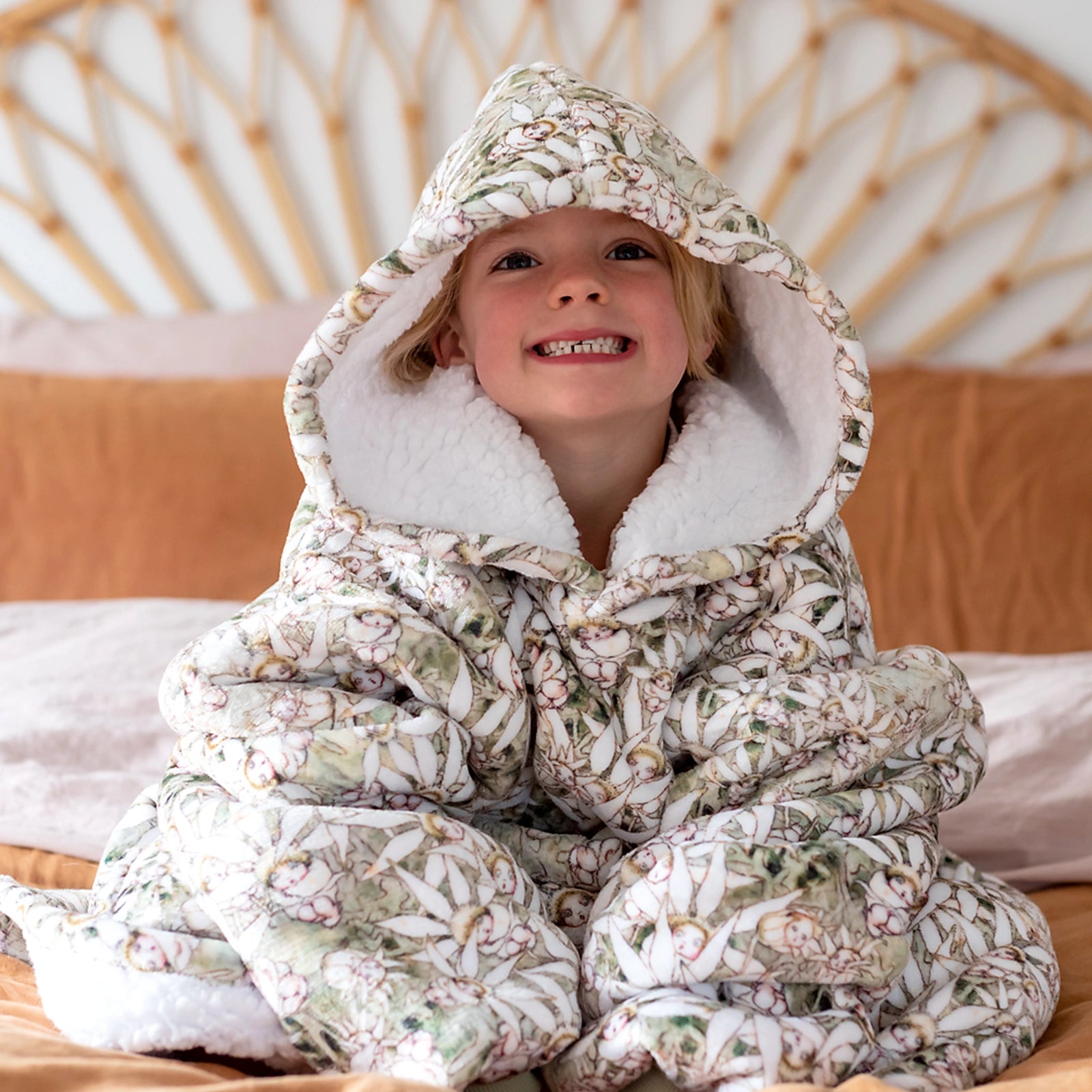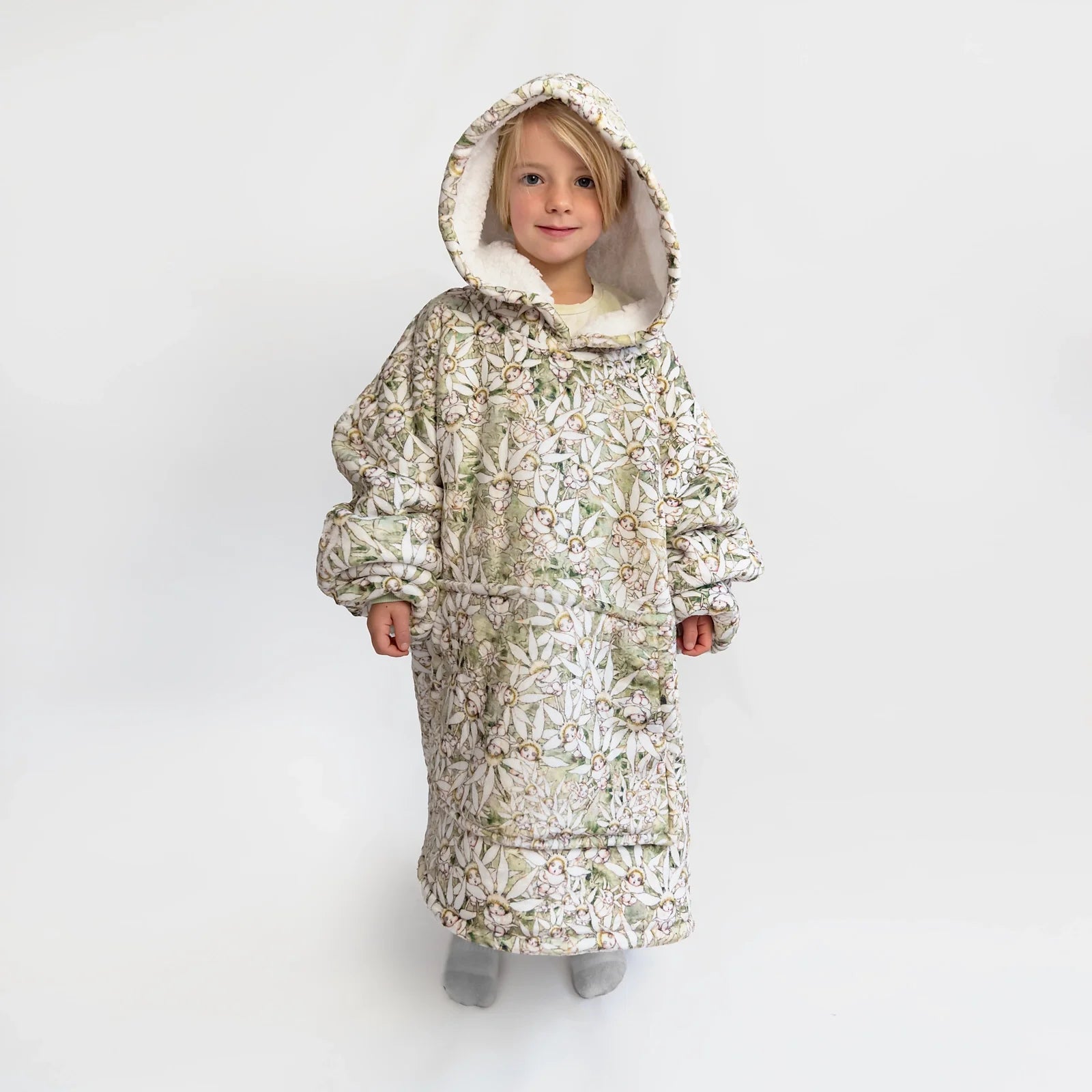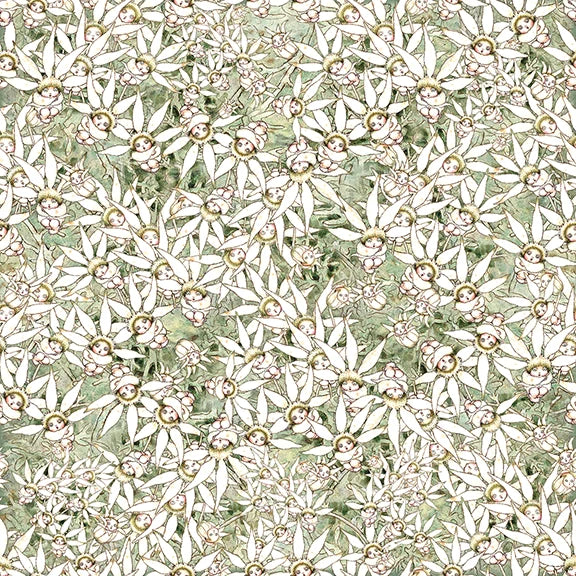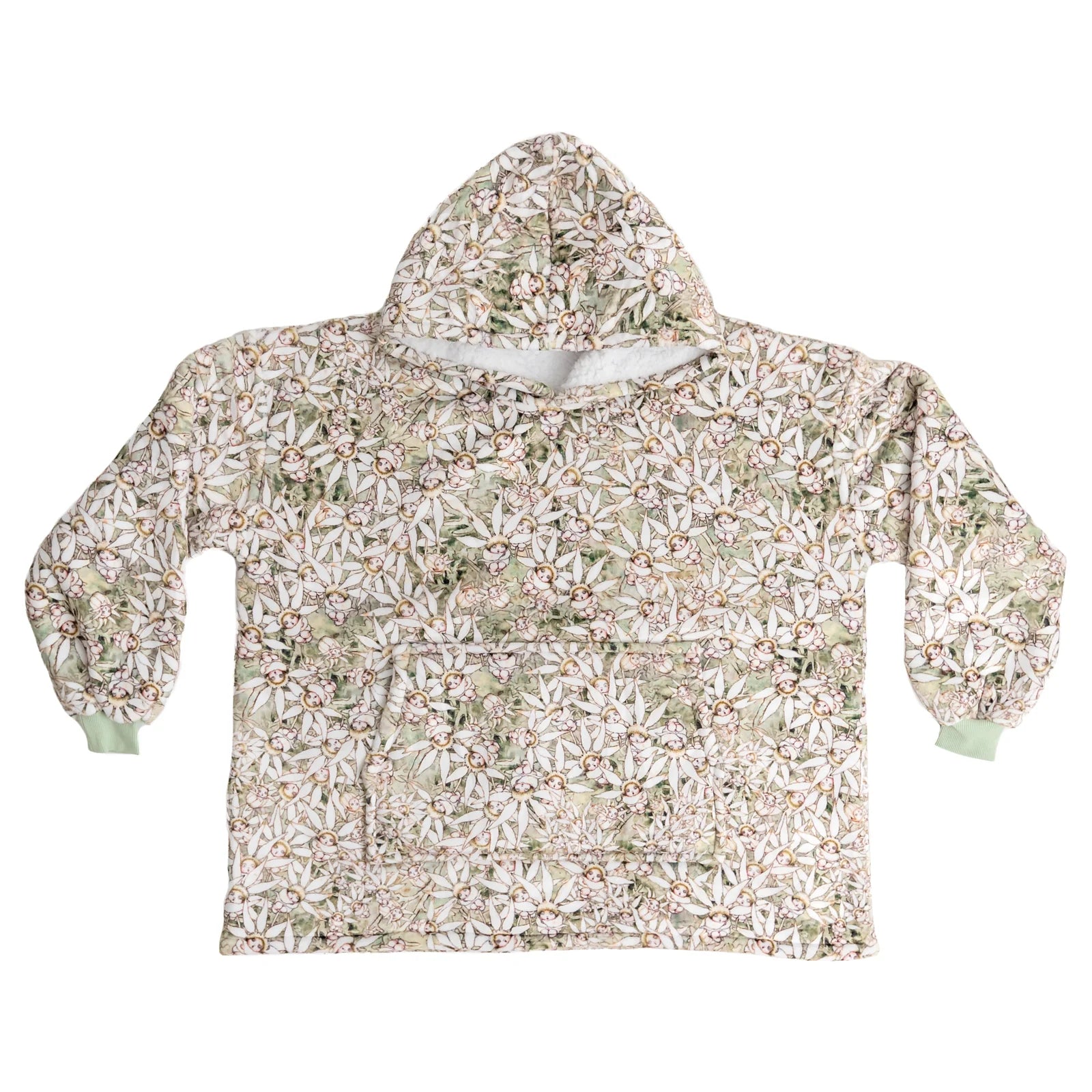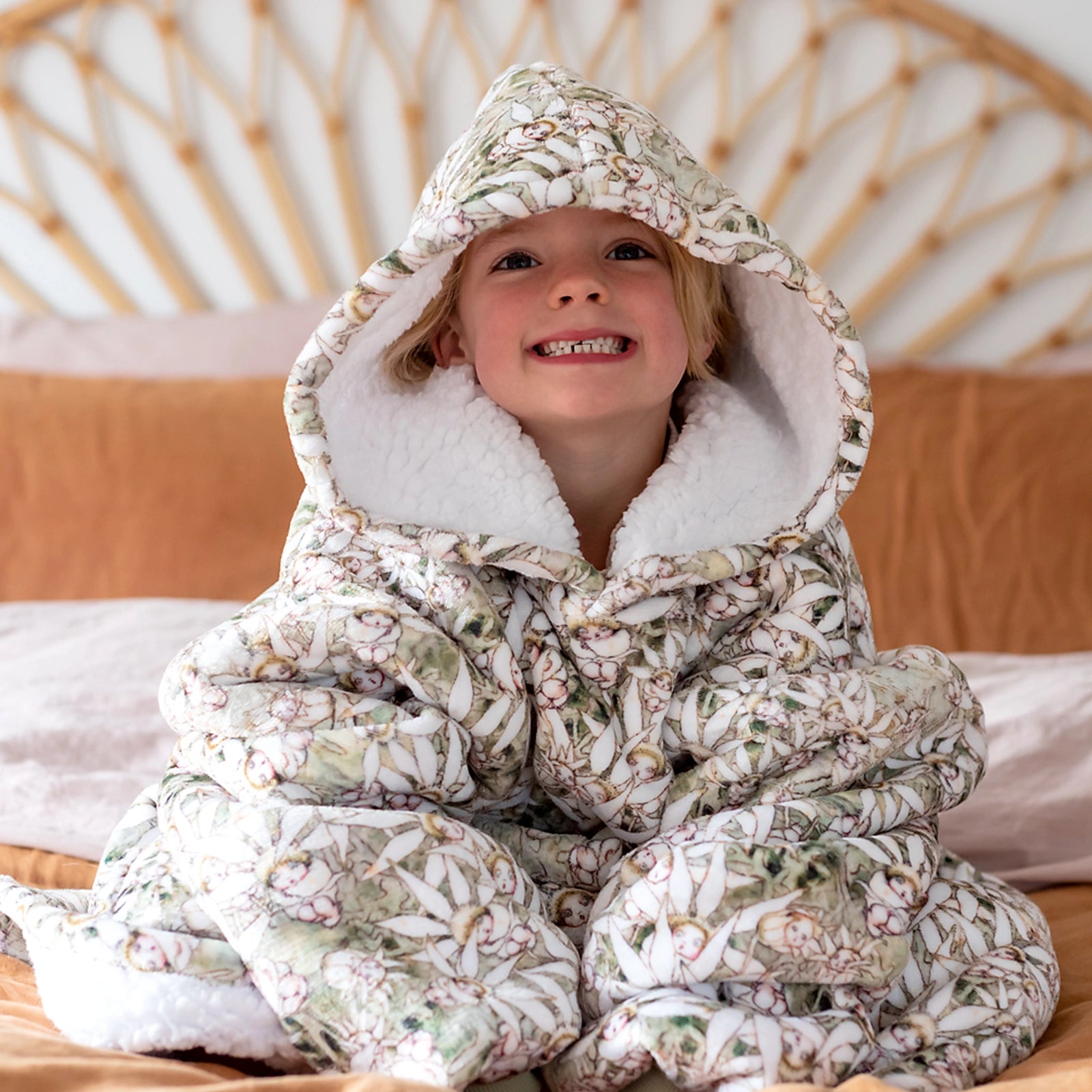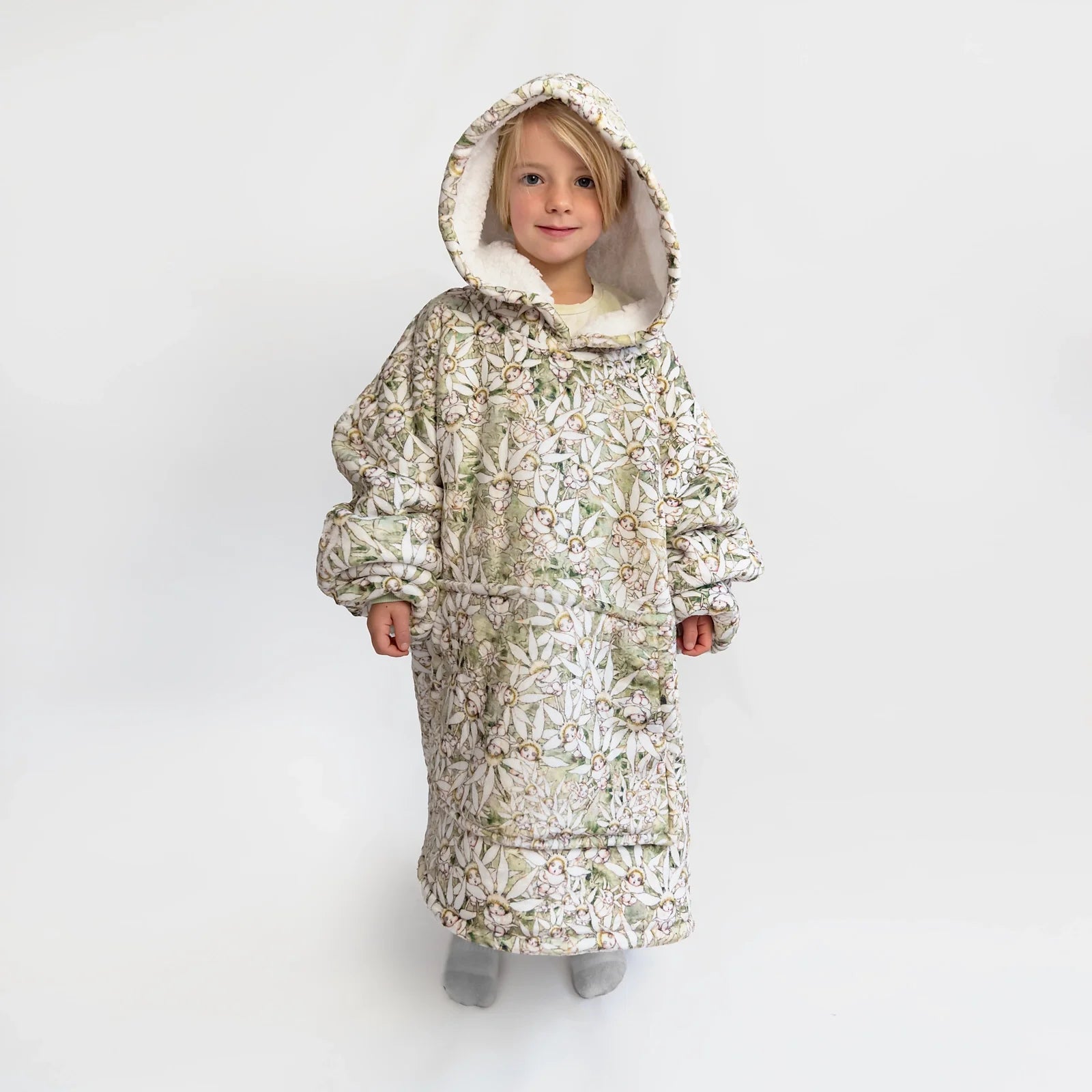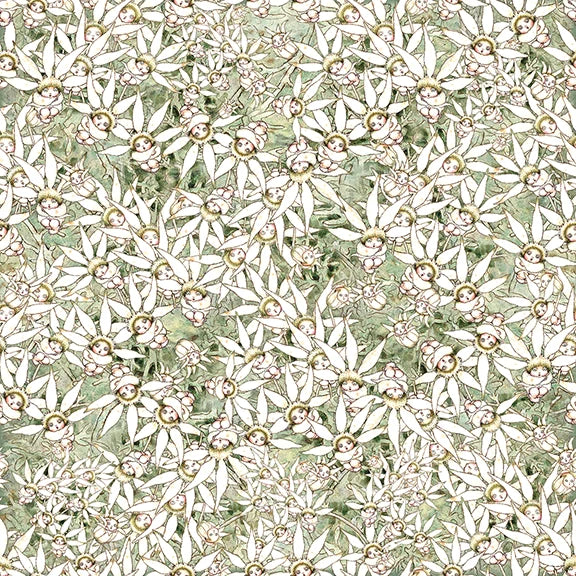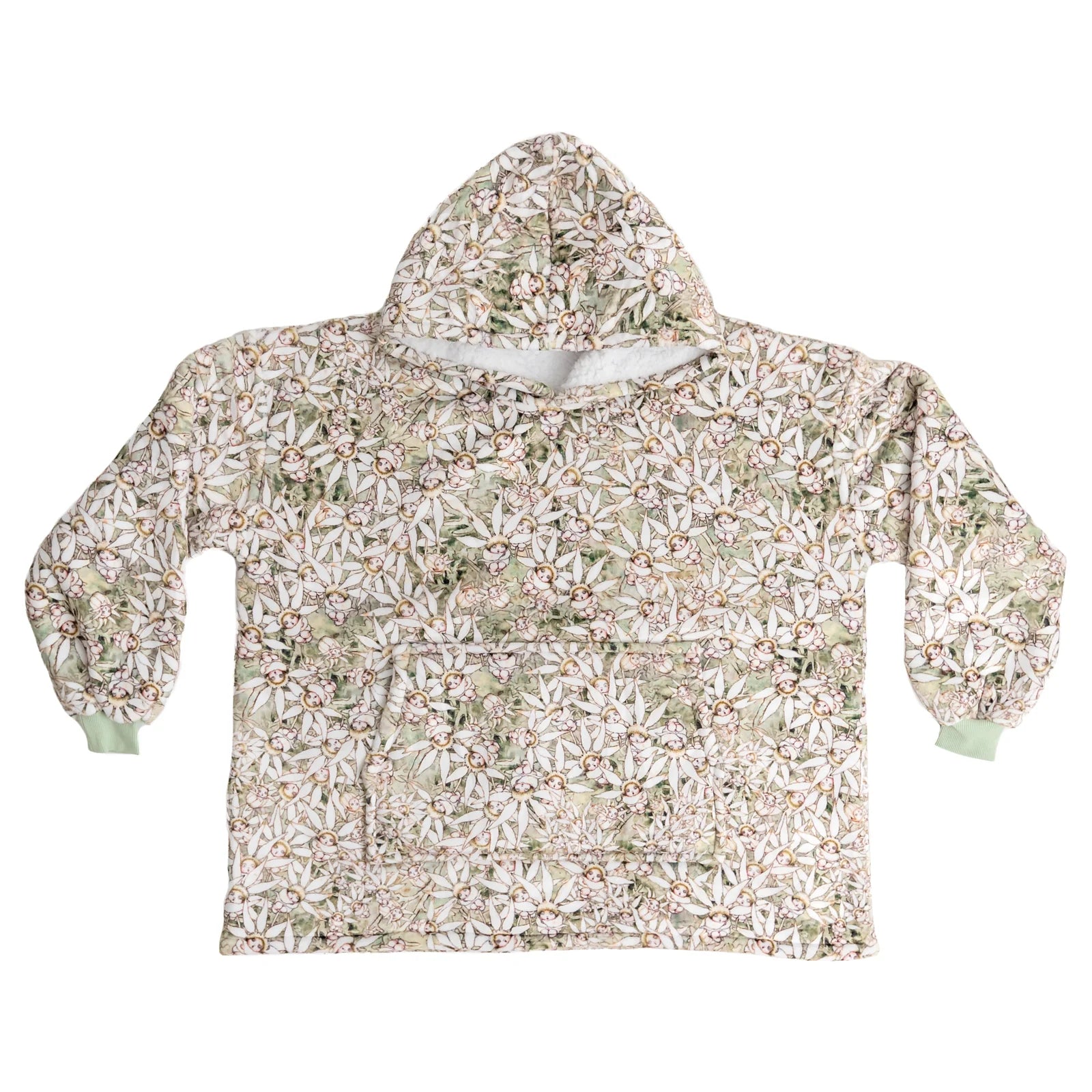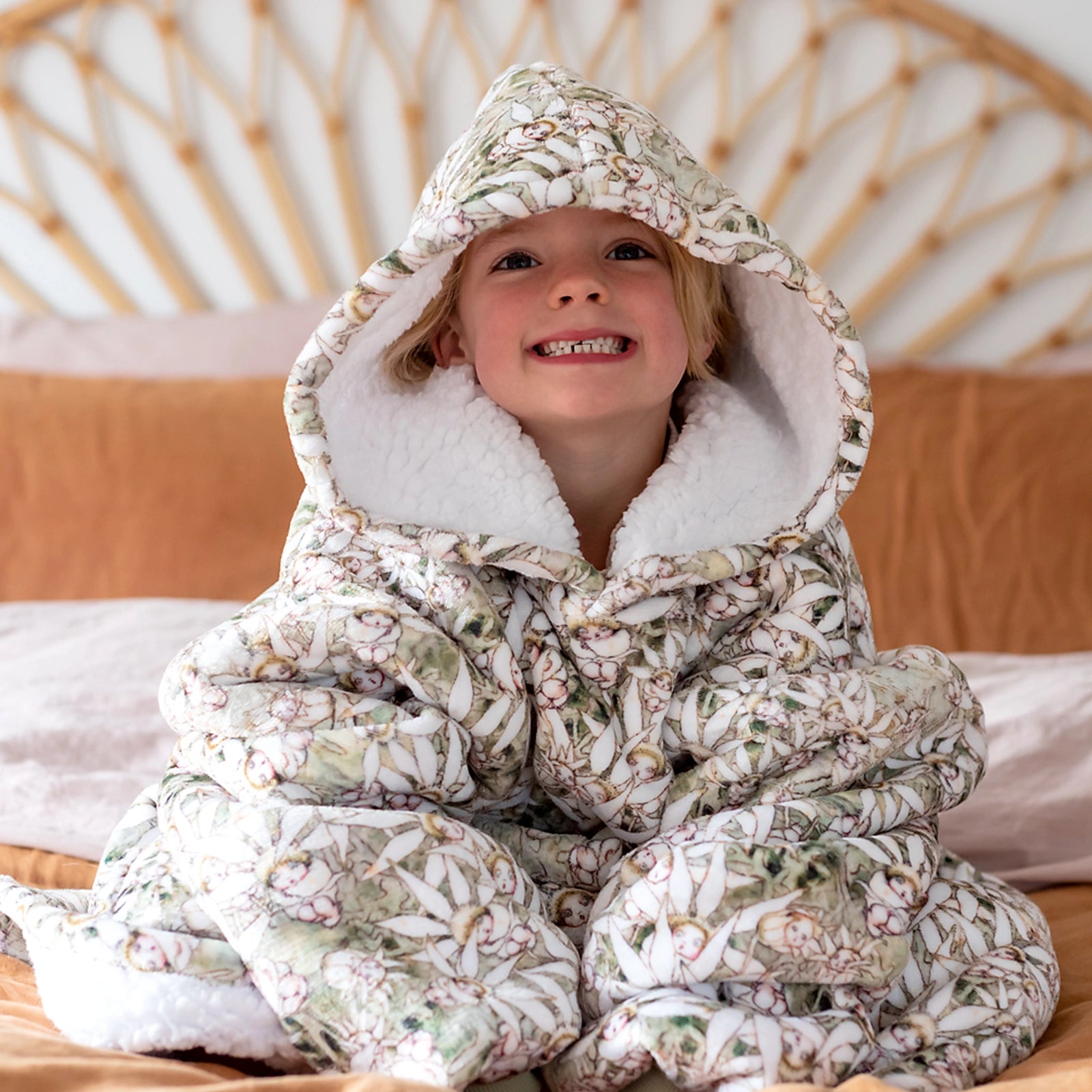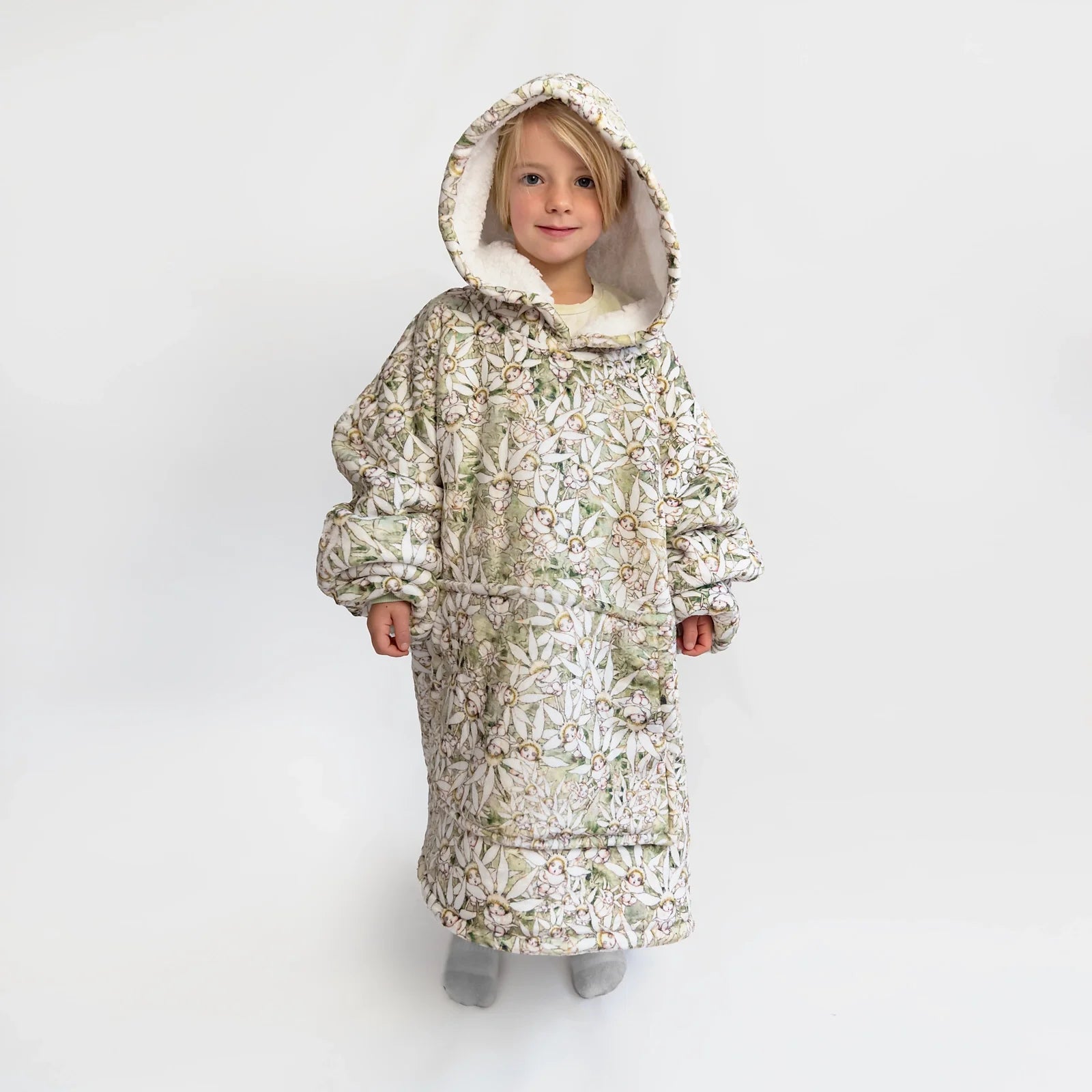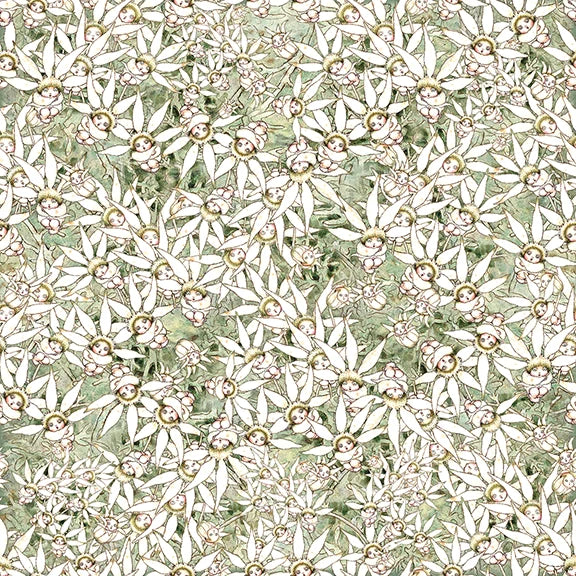 Flannel Flowers Cosy Camper - Child
Blooming all year round, with an extra burst of colour in the Spring, the Flannel Flowers are a delightful Australian Native. Depicted here by May Gibbs, the iconic Australian illustrator, artist, and childrens author, they highlight the inherent beauty of the Australian bush. The green tones of this print, paired with the delicate depiction of the Flannel Flowers make this a stunning design to add to your home.
The Designer Bums Cosy Camper Hooded Blanket is the perfect wearable blanket that combines comfort and style with fun exclusive designer prints. Super soft outer fabric, fluffy sherpa fleece interior, and the relaxed fit make the Cosy Camper the perfect option for lounging around at home or even running errands in style. The range of unique hand-illustrated designs make them a fashionable choice for your family to enjoy, whether it be as a matching set or a selection of prints to match individual styles.
Buy 2 for 10% Off
Buy 3 for 15% Off
Buy 4 for 20% Off
• Fluffy sherpa fleece interior lining
• Luxurious and soft outer flannel fleece fabric
• Oversized front pockets and a convenient design for maximum comfort and versatility
• Oversized hood for added warmth and relaxation
• Ribbed wrist cuffs for sleeve positioning
• Printed outer material, white interior
• Unique hand-illustrated artist designs
• Ethically made from sustainable rPET, free from virgin plastics
• Product designed in Melbourne

Camper Fleece 100% rPET (recycled polyester)
One Size Fits Most, Size 4 -12
176 cm x 120 cm, 69" x 47"

Machine washable in warm water with like-colours (up to 40 degrees).
Line dry only.
Do not tumble dry or expose to high temperatures when drying.
Do not iron, bleach or soak.

WARNING:
THESE PRODUCTS CARRY A HIGH FIRE DANGER WARNING. KEEP AWAY FROM HEAT AND FLAME. DO NOT SLEEP IN PRODUCT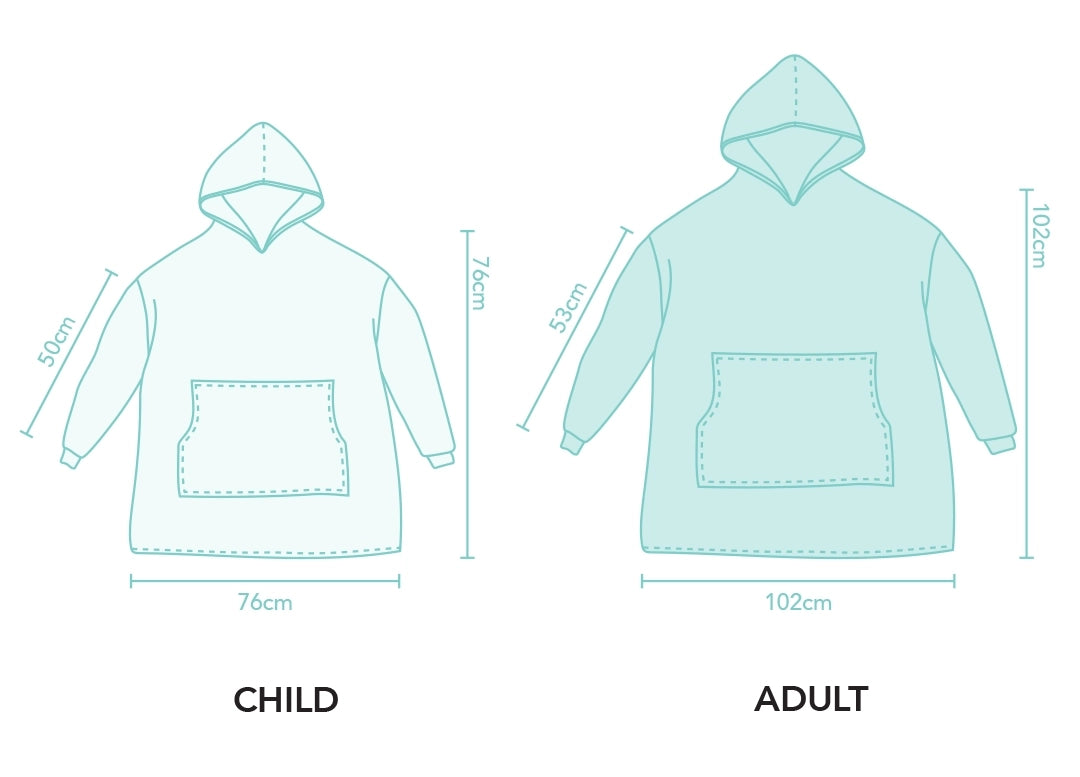 Sizing
Designed with comfort and versatility in mind, our Cosy Campers are intentionally oversized to allow all wearers to feel enveloped in their warmth.