Cosy Campers Hooded Blankets – Wearable & Oversized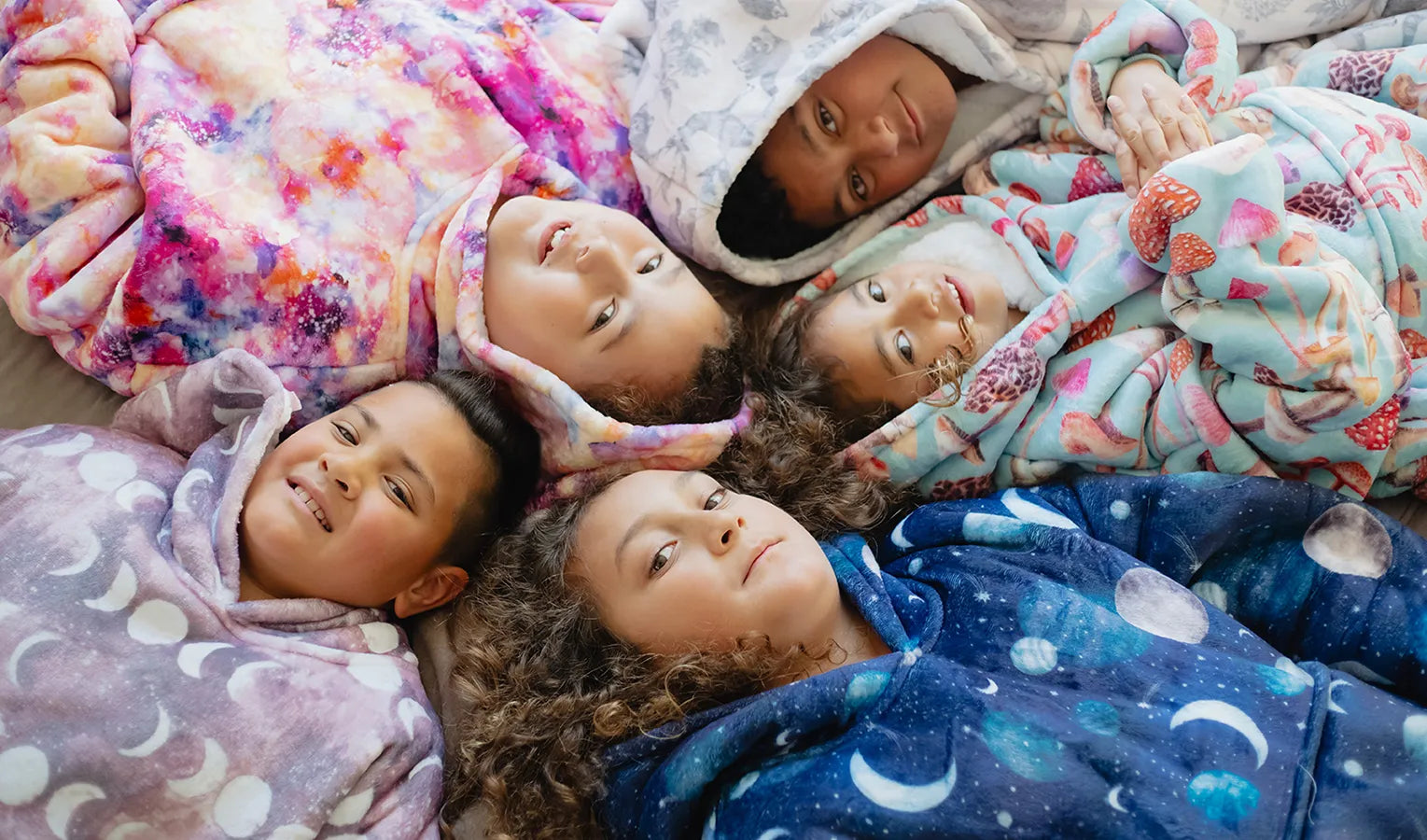 Designer Bums Cosy Camper Hooded Blankets offer the ideal fusion of comfort, style, and sustainability. Whether you're seeking a kids hooded blanket or an oversized hooded blanket for adults, our range caters to every member of the family. With their exclusive hand-illustrated designs, it's not just an oversized wearable blanket - it's a fashion statement!
Key Features
Exclusive Designs: Hand-illustrated designs make this hooded snuggle blanket a fashionable choice for every member of the family. Whether you're looking for a matching set or individual prints, we've got you covered.
Supreme Comfort: Crafted with a super soft outer fabric and a fluffy Sherpa fleece interior, the oversized blanket ensures maximum comfort. Its relaxed fit is perfect for lounging at home or making a stylish statement on the go.
Sustainable Choice: Our commitment to the environment shines through. Made with rPET (recycled polyester) sourced from salvaged plastic bottles, our hooded blankets prioritise sustainability, eliminating the use of virgin plastics.
All-Year-Round Use: Don't limit your comfort to just winter. The Cosy Camper Hooded Blanket is perfect for all seasons. Stay toasty during colder months and reduce power usage, or flaunt it throughout the year. Plus, it's fully machine washable.