Read, Grow Inspire
Dive into Book Week 2023 with Designer Bums
Bring stories to life with our exclusive range of reusable nappies, eco-parenting essentials and bedding from our book inspired collections - May Gibbs and The Gruffalo & Other Stories. The timeless charm of Snugglepot and Cuddlepie, combined with the adventurous tales of the Gruffalo, awaits your little ones with our iconic collaborations.
Whether you're leaning towards the whimsical tales of May Gibbs or the deep dark woods of The Gruffalo, our Book Week collections will capture your little one's imaginations, and continue to deepen their love of reading. Dive in and let the magic unfold!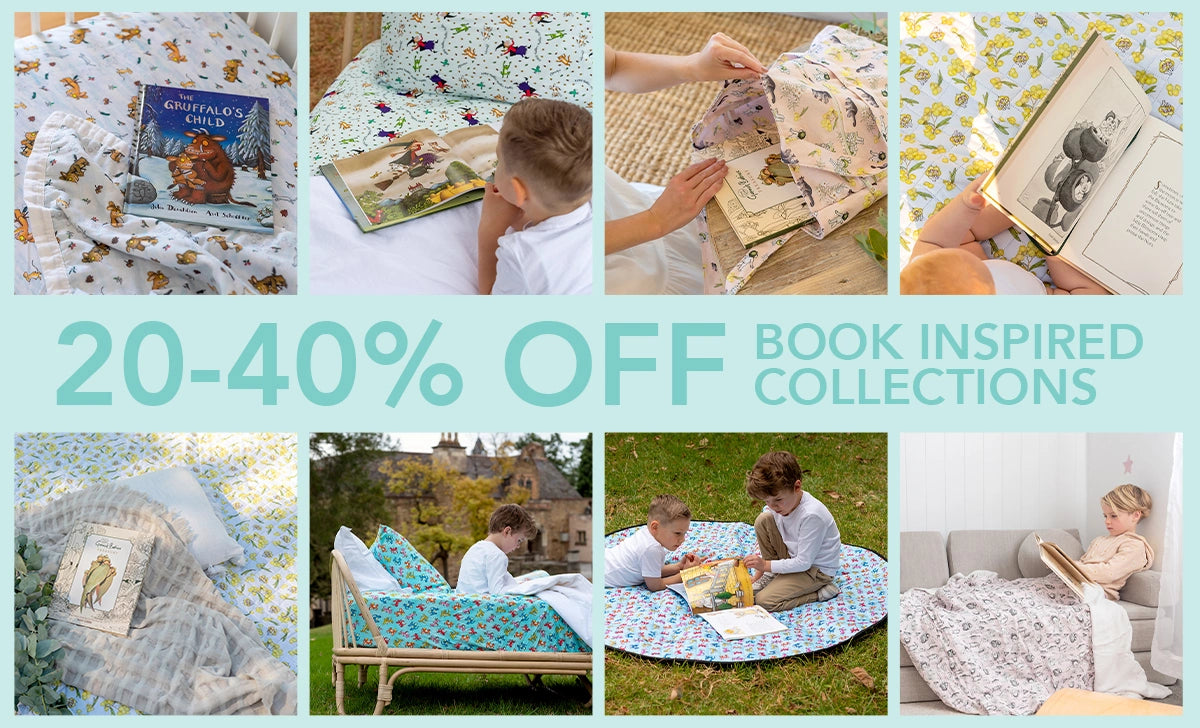 Why Designer Bums?
Unmatched Quality: All Designer Bums accessories offer durability and comfort, ensuring the added touch to complete any Book Week 2023 costume!
Eco-friendly Designs: Made from natural fibres, our book inspired collections bring your Childs favourite characters to life in a sustainable and stylish way.
Distinctive Patterns: As your little one delights in the fun and whimsy of Book Week, our book inspired collections will continue the delight at day care, school or home with our range of eco-parenting essentials based on some of their favourite characters. 
Gentle on the skin: We prioritise your child's safety and comfort, that's why all Designer Bums products are made without the use of harmful chemicals, and use premium organic materials where possible.